Cosmetic Dentistry – Mesquite, TX
Brightening Your Smile
Do you want people to remember your smile after meeting them for the first time? Are you confident that you can make a great impression when you walk into a job interview or meet an important business contact? Beautiful teeth can make a much bigger difference in your life than you realize, and Dr. Walia has a variety of services for hiding the flaws in your grin so that you can be proud to show it off in the future. Call Dental Impressions today to ask about scheduling a consultation to discuss your options for cosmetic dentistry in Mesquite, TX.
Why Choose Dental Impressions for Cosmetic Dentistry?
Safe, Efficient
In-Practice
Teeth Whitening
High Quality Materials
for Lifelike
Dental Restorations
We Recommend Treatments We'd Perform on Our Families
Porcelain Veneers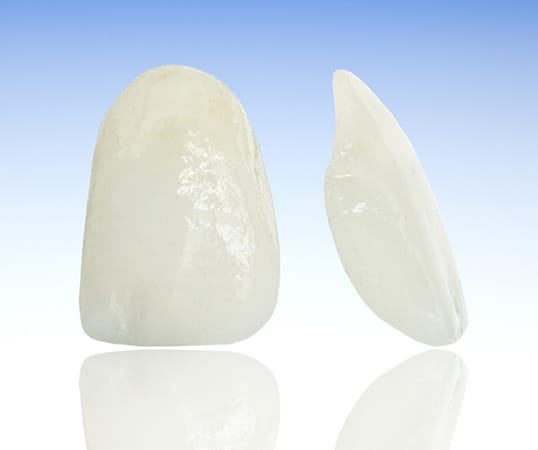 When there are multiple flaws in your smile that you're concerned about, you can correct them all at once with veneers. These thin shells are made out of porcelain; as a result, not only can they be shaded to blend in perfectly with your smile, but they also resist stains much better than natural enamel does. By cementing the veneers to the front of the appropriate teeth, we can hide any number of chips, cracks, and gaps as well as discoloration.
Lumineers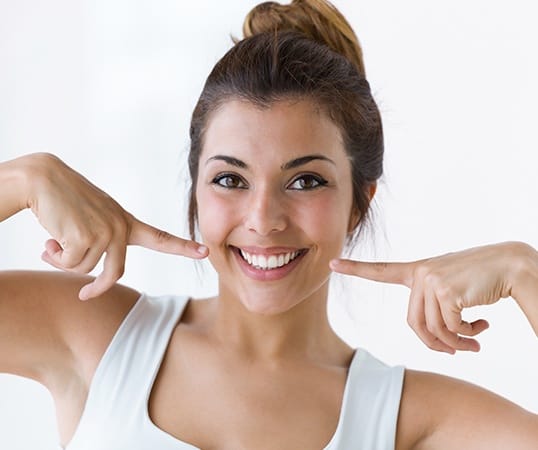 Lumineers are, of course, extremely similar to veneers in being thin shells meant to hide imperfections in your smile. However, there is a key difference: Lumineers are about as thin as a contact lens. This is important because it means they can be placed on the tooth without the need for preparation. With traditional veneers, we would typically need to remove small amounts of enamel to make room. Thus, Lumineers are a much more conservative cosmetic solution.
Metal-Free Dental Restorations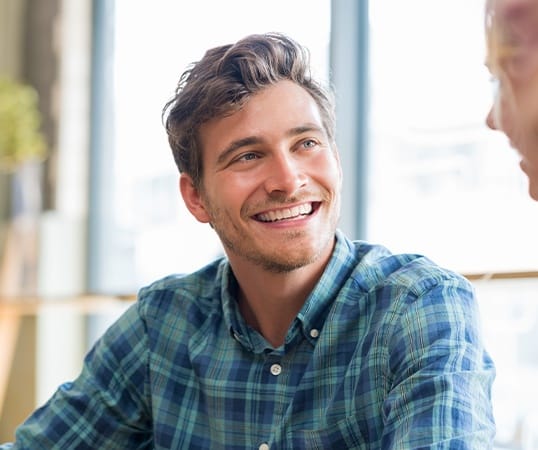 When your tooth has become decayed or is suffering from a severe injury, a crown or a filling is normally necessary. In the past, such restorations had to be made of gold or a metal amalgam, but as effective as they were, they had the unfortunate side effect of drawing unwanted attention. Nowadays, however, a tooth-colored composite filling can be used to repair cavities while natural-looking porcelain crowns cover more extensive damage. With these beautiful yet reliable restorations, you no longer have to worry about your appearance after necessary dental work.
Dental Bonding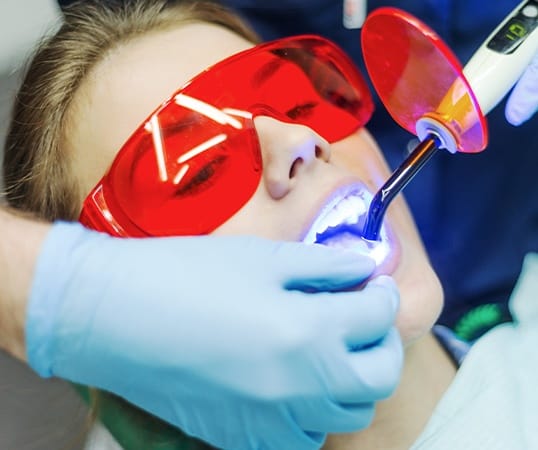 Sometimes you don't need an extensive cosmetic procedure; all that's required is a quick "touch-up" of your teeth using the same composite resin that can be used to repair cavities. This procedure, known as direct bonding, is a quick solution for making small yet impactful changes. It takes roughly an hour and only requires one appointment (as opposed to veneers that require at least two visits), and it can be used to hide small stains, fix minor cracks, and address all kinds of other cosmetic issues.
In-Practice Teeth Whitening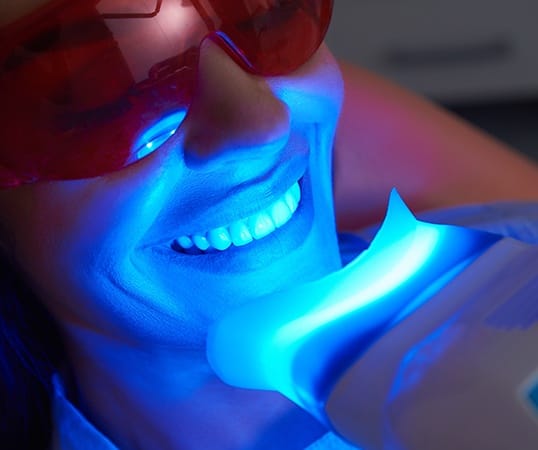 There are plenty of options for teeth whitening, but many of the products available in stores simply aren't capable of dealing with particularly tough tooth stains – especially when the source of the discoloration is beneath the surface of the enamel. At Dental Impression, we can whiten your smile up to 8 shades during a single visit using the state-of-the-art Zoom! system, which takes advantage of light-activated gel that can penetrate the tooth and break up the stains that other whitening methods can't reach.
Our Zoom Whitening for Life Program
Keeping up with your routine dental cleanings is an essential part of your long-term oral health. However, Dental Impressions is happy to provide a special incentive for patients who enjoy keeping their smile looking bright and radiant. When you join our Zoom Whitening for Life Program and keep up with routine cleanings every six months, you'll get a whitening treatment at your second cleaning of each year. Keeping your smile photo-ready has never been easier!
At-Home Teeth Whitening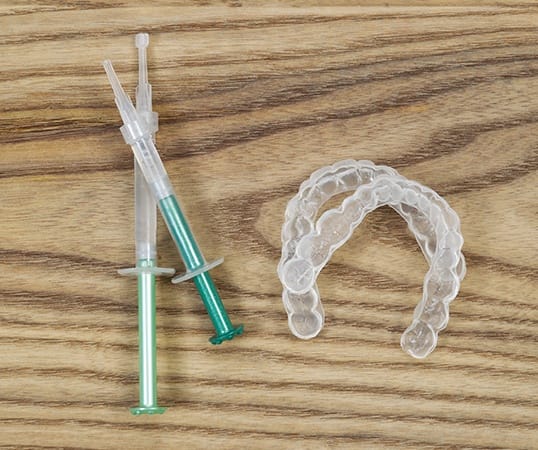 If you don't mind taking your time with teeth whitening or would rather have the process done in the comfort of your own home, we offer professional-grade take-home whitening kits that deliver dramatic results in as little as two weeks. Each kit comes with whitening gel and oral trays that have been uniquely fitted to your smile. You'll use the trays to hold the gel on your teeth for a set amount of time each day in order to make the necessary changes.
Gum Recontouring / Crown Lengthening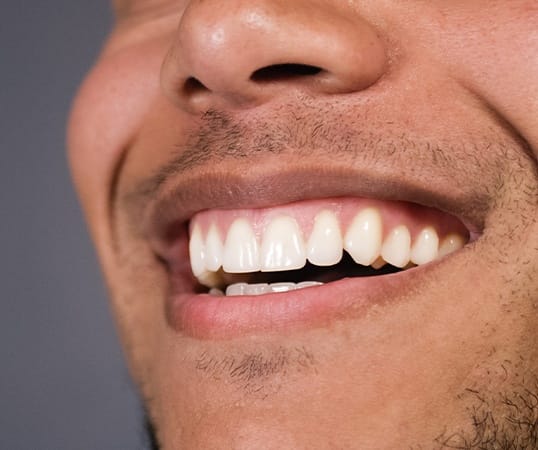 When your gum line is too low, your teeth might look smaller than they should. While this isn't necessarily a health issue, it can end up making your smile look "gummier" than it should. Dr. Walia can reshape the gum line and create a smile you can be proud of through a gum recontouring procedure. This simply involves the removal of unnecessary gum tissue so that more of the surface of your dazzling teeth is visible.
Understanding the Cost of Cosmetic Dentistry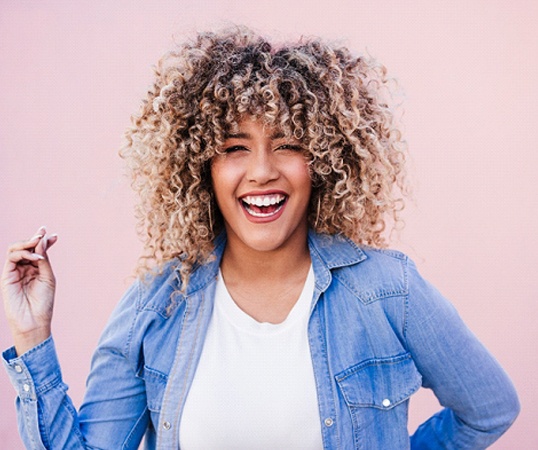 Before you begin any treatment, you should make sure you know the total that the procedure will cost. Unfortunately, most cosmetic treatments are considered elective, which means that dental insurance generally does not apply. As a result, you'll be expected to pay the full amount out-of-pocket. But don't let that scare you away from achieving your dream smile! We want you to understand the cost of cosmetic dentistry in Mesquite upfront and realize that your confidence is worth investing in. You can trust our team to work with you and help you find a solution that works best for your wallet and your smile!
Which Cosmetic Dental Service Is Right For Me?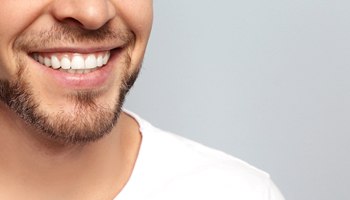 Not all procedures in cosmetic dentistry cost the same amount. For example, teeth whitening typically costs less than veneers or Lumineers because it is less intensive. When Dr. Walia has had the chance to look at the current state of your teeth, she can then discuss your options with you. At that point, our team can let you know the precise costs you can expect to pay for each one. She can guide you to the option that doesn't break the bank and will give you the results you'd like.
Cosmetic Dentistry Can Be an Investment Worth Making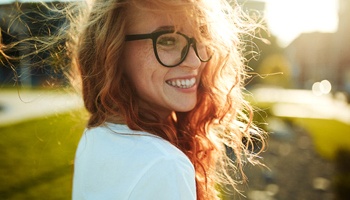 At first glance, cosmetic dentistry can seem like a luxury or a superfluous expense. But if you are feeling self-conscious about your smile, it can have a huge impact on your well-being as well as your social and professional life. Boundless research shows that a confident smile can work wonders in attracting a partner and creating meaningful relationships with others. Soft skills, such as teamwork, friendliness, and confidence, can be just as important as technical skills in a professional setting, which means that your smile could help you achieve your career goals. Needless to say, the money you invest in cosmetic dentistry could help you immensely!
How to Make Cosmetic Dentistry Affordable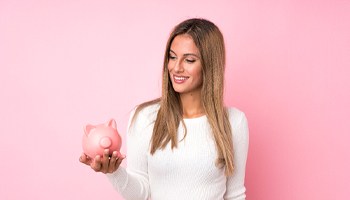 At Dental Impressions of Mesquite, we provide many opportunities to save on cosmetic dentistry. For instance, we currently have a special offer of $50 off Zoom whitening treatment. We also are happy to accept payment through financing with CareCredit. In fact, our team can help you while you're applying for financing, which can divide the total into smaller monthly payments. Through these, you can more easily afford whatever cosmetic treatment you like!
Cosmetic Dentistry FAQs
Finding the right cosmetic dentist in Mesquite shouldn't be overwhelming or stressful. Fortunately, at Dental Impressions, Dr. Walia can deliver long-lasting, beautiful results. Whether you are looking to brighten your smile with teeth whitening, hide imperfections with veneers, or remove excess tissue with gum recontouring, she is here to help you reach your smile goals. But before you begin treatment, we understand you probably have many questions about cosmetic dentistry, which is why you will find a list of common questions below. Feel free to review the following information and contact us should you prefer to schedule an appointment and speak with Dr. Walia.
Will cosmetic dentistry do more than improve my appearance?
Although cosmetic dentistry is designed to address the aesthetic issues of your smile, you'll be pleased to learn that these treatments can also serve as a way to improve your oral health. By hiding cracks, chips, stains, discoloration, minor gaps, and even slight misalignments, you can decrease your risk for many of the most common dental problems (i.e., tooth decay, gum disease). However, it is important that you be diligent in caring for your teeth and gums at home no matter the type of cosmetic treatment you receive. This will ensure your results last longer and your natural smile remains in good shape for years to come.
Is it possible for my teenager to receive cosmetic treatment?
Whether your teenager can qualify for cosmetic treatment is ultimately the decision of Dr. Walia. Some solutions are simply not wise or possible, as young smiles are still growing and developing. Not to mention, some cosmetic services are permanent and should not be performed on adolescent teeth and gums. Teeth whitening, metal-free dental restorations, and dental bonding may be possible depending on your teen's individual case, but veneers, Lumineers, and gum recontouring will likely not be recommended.
Why is it important to see a cosmetic dentist?
Not all general dentists are skilled and trained to provide and perform cosmetic procedures. By choosing to see a skilled cosmetic dentist, you can feel more confident that you will achieve the results you desire. Dr. Walia is certified in orthodontics and Lumineers and is skilled to transform smiles using any of the services she provides in her Mesquite dental office.
How can I make my results last longer?
Knowing how to take care of your new smile is necessary if you want to ensure your results last as long as possible. No matter the type of treatment you receive, there are steps you can take that will keep your teeth and gums looking and feeling beautiful, including:
Maintaining a good oral hygiene routine by brushing twice daily with fluoride toothpaste, flossing at least once a day, and rinsing with an ADA-approved mouthwash.
Avoiding hard, crunchy foods that can easily damage your teeth (natural and artificial).
Quitting bad habits (i.e., smoking, eating ice, chewing on inanimate objects, nail-biting).
Keeping your regular dental checkups and cleanings to allow your dentist in Mesquite to examine your restorations.
Wearing a mouthguard if you enjoy playing sports or a nightguard if you are prone to grinding your teeth at night.