Preventive Dentistry – Mesquite, TX
Keeping Your Smile Bright and Healthy for Life
Taking care of your teeth is a full-time job and a lifetime commitment. As long as you're keeping your mouth clean and address oral health issues as quickly as possible, you can keep your smile intact for many, many years to come. Naturally, one of the most important things you can do when it comes to protecting your teeth is visit Dr. Walia twice a year for checkups, cleanings and other forms of preventive dentistry in Mesquite, TX; call Dental Impressions today to set up your next visit.
Why Choose Dental Impressions for Preventive Dentistry?
High-Quality Care with a Personal Touch
Advanced Diagnostic Technology
We Treat You
Like Family
Dental Checkups & Teeth Cleanings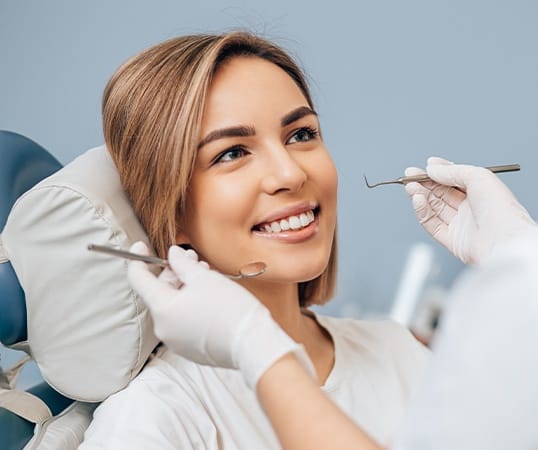 Even if you've been brushing every day and haven't noticed any problems in your mouth, regular dental checkups are still absolutely vital. In many cases, it takes a professional to find cavities and gum disease in their earliest, easy-to-treat stages. Dr. Walia will carefully examine your smile and will take X-rays as needed in order to find complications that might be developing in normally unseen areas. After that, any plaque or tartar that was found will be removed during cleaning.
Nightguards for Bruxism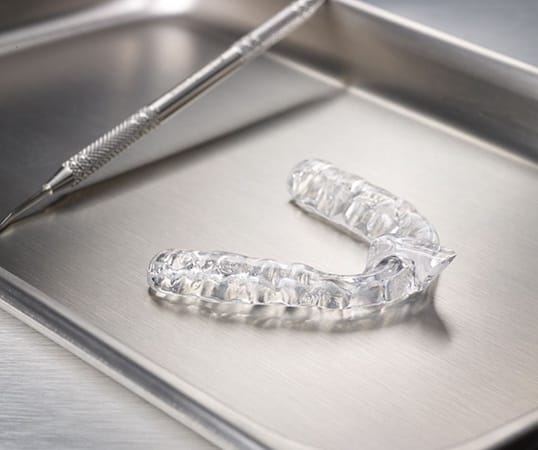 Have you noticed that your teeth look flatter than they did before? It could be that you're grinding your teeth at night (a condition known as bruxism), which is in turn causing the enamel protecting your teeth to wear down far faster than it normally would. The cause of nighttime teeth grinding isn't always clear, but if you want to prevent permanent damage, your best option is normally to ask Dr. Walia for a customized nightguard.
Oral Cancer Screening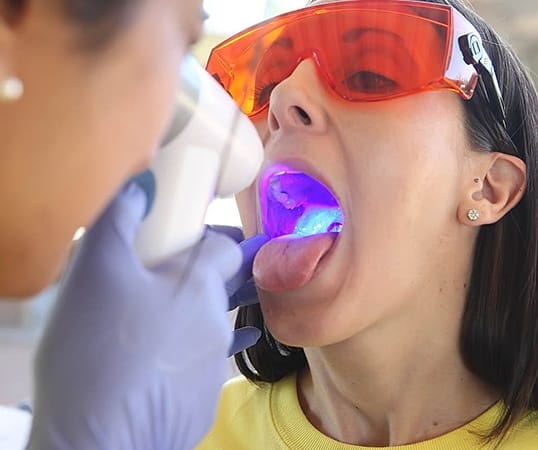 There are many unusual symptoms that could be found during a routine checkup. For example, we might detect a sore on the lip or mouth that refuses to heal, discolored patches, or an unusual growth in your mouth or throat. All of these signs might point to oral cancer – a condition that can very easily be fatal if it isn't caught quickly. Fortunately, an oral cancer screening is included as part of every regular examination.
Fluoride Treatment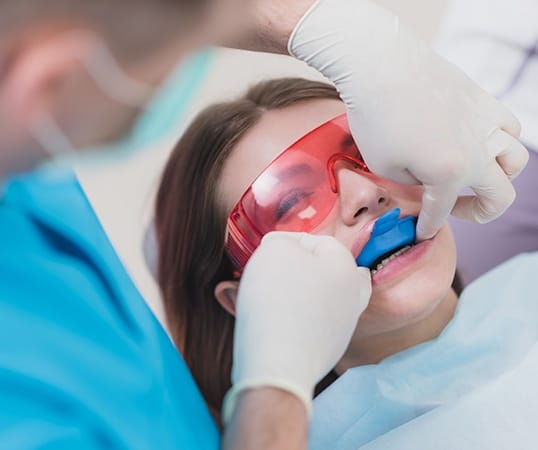 The natural mineral fluoride can strengthen your teeth and help them resist decay. Odds are that you probably already benefit from fluoride that can be found in your toothpaste or the water that you drink. But of course, plenty of patients – especially younger ones with still-developing smiles – can benefit from additional protection. During a fluoride treatment, a high concentration of fluoride is applied directly to the teeth in the form of a solution, gel, foam, or varnish.
Dental Sealants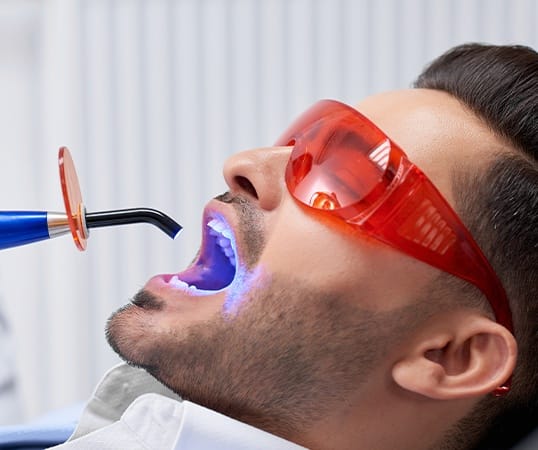 Your molars – the teeth at the back of your mouth – are very rough and have uneven chewing surfaces. This gives leftover food and cavity-causing bacteria an ideal place to hide. When specific patients are having trouble keeping their molars clean, we can place a thin, protective coating called a sealant that stops harmful organisms and materials from settling on the enamel. Note that sealants dramatically decrease the risk of cavities, but they are no substitute for regular brushing and flossing.
At-Home Dental Hygiene Products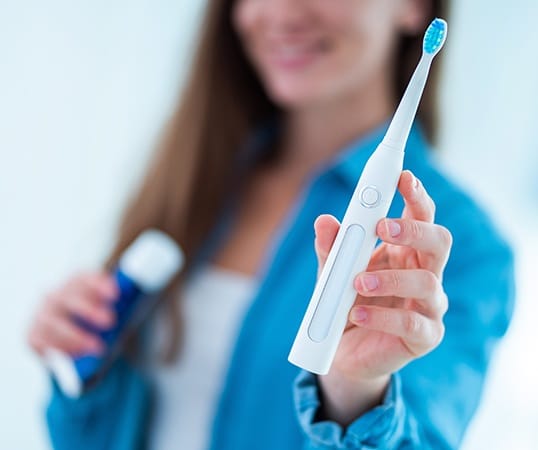 Are you using a reliable brand of toothpaste such as Crest? Do you use any kind of mouthwash? Are you relying on traditional string floss or advanced water picks to clean between your teeth? When we evaluate the state of your oral health, we want you to tell us about the different products you're using as part of your oral hygiene routine. We may make a few recommendations for new or additional items to use depending on what we find during your checkup.
Athletic Mouthguards/ Sportsguards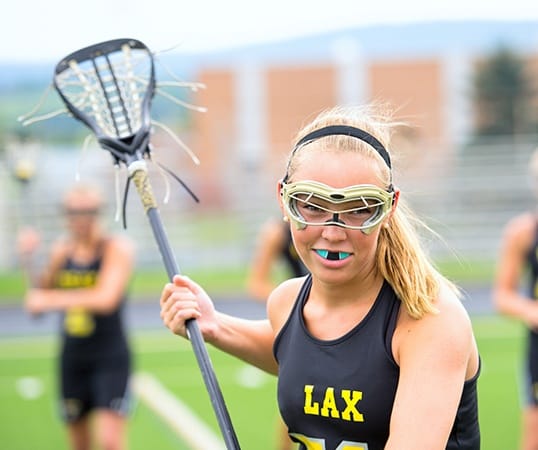 Losing teeth is one of the most common injuries that can occur while you're playing sports, especially in activities that involve plenty of physical contact. The good news is that you don't have to stay away from the field to protect your smile; instead, you can wear a sportsguard that has been customized to give your teeth the high quality protection they deserve. It's a good idea to wear a mouthguard even if doing so isn't normally required during the sport in question.
Children's Dentistry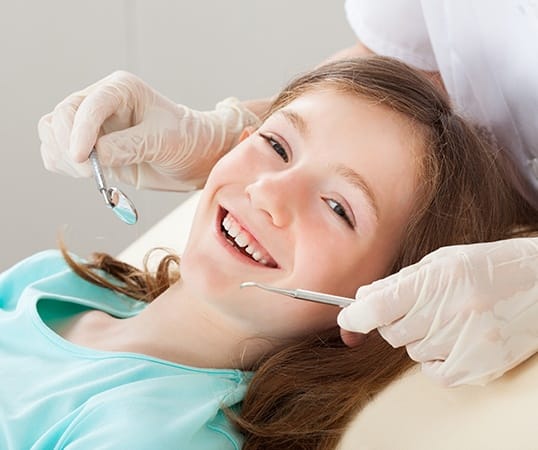 Having a dentist that can also see your children is extremely convenient; it makes it much easier for your little ones to feel comfortable in a dental office where the staff is already familiar with the rest of their family, and you can simply schedule everyone's appointments on the same day instead of making time to visit different dental office. During each checkup, we can give you tips on stopping thumb sucking, seeking necessary orthodontic care, and other oral health issues that might arise as your child grows older.