Replace Missing Teeth – Mesquite, TX
What to Do If You Lose a Tooth
It's easy to take your teeth for granted until they're gone; once they are, you'll soon notice how hard it has become to chew all of your favorite foods and how the simple act of smiling has become embarrassing. While you can leave the gap empty, it will be much better for your overall health – and your self-esteem – if you see Dr. Walia as soon as possible in order to receive new teeth. Call us today if there are gaps in your grin or soon-to-be-extracted teeth, and we'll offer a range options to replace missing teeth in Mesquite, TX.
Why Choose Dental Impressions for Replacing Missing Teeth?
Advanced Technology for Planning Treatments
Dentistry with a
Personal Touch
We Treat All Patients Like Family
Dental Bridges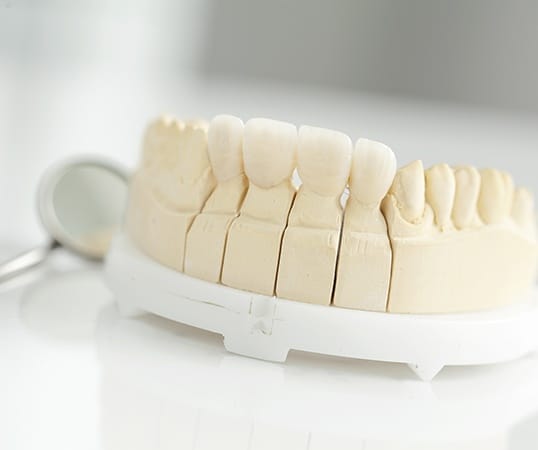 In order to literally "bridge" a gap in your smile left by one or more teeth in a row, we can take expertly crafted false teeth called pontics that are held in place by a pair of dental crowns. The crowns themselves will be cemented onto abutment teeth (the natural teeth on either side of the empty space) and will hold the pontics between them. With your new bridge, you'll be able to chew properly again, and the forces of your bite will be distributed properly so that your smile doesn't suffer undue wear and tear.
Dentures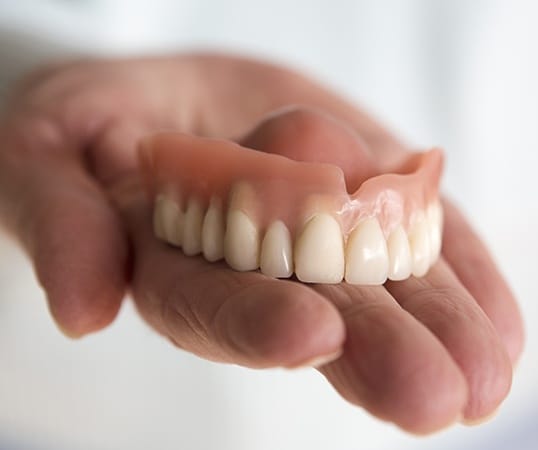 It's nearly impossible to enjoy a varied diet or speak clearly when you've lost an entire arch of teeth, but fortunately time-tested dentures remain a reliable answer to extensive tooth loss. With bases that blend in with the gums and teeth made out of lifelike material, today's dentures are made to be as natural-looking and comfortable as possible. For patients that only need to replace a few teeth at a time, we also offer partial dentures.
Dental Implants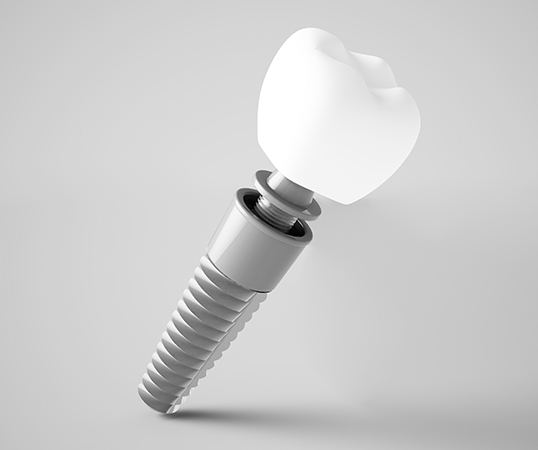 Traditional forms of tooth replacement don't make up for the absence of the roots that aren't normally visible in your mouth. Without the roots of the teeth, the jaw will eventually break down. It's possible to prevent this bone loss, but to do so you'll need new tooth roots in the form of dental implants. In addition to the health benefits, implants also prevent your new teeth from slipping or moving around in your mouth.