Dental Implants – Mesquite, TX
A Long-Lasting Way to Replace Teeth
Are you tired of dentures that always seem to be in need of adjustment and won't stop slipping out of place? Or are you thinking about getting a dental bridge but don't really want to make permanent changes to your remaining teeth? Nowadays, when it comes to restoring your smile by replacing teeth, dental implants are the new gold standard; call Dr. Walia at Dental Impressions today to learn more about the process and whether it might be right for you!
Why Choose Dental Impressions for Dental Implants?
Convenient In-House Placement
Personal Touch for
Every Patient
Dentist Skilled in Restorations
How Do Dental Implants Work?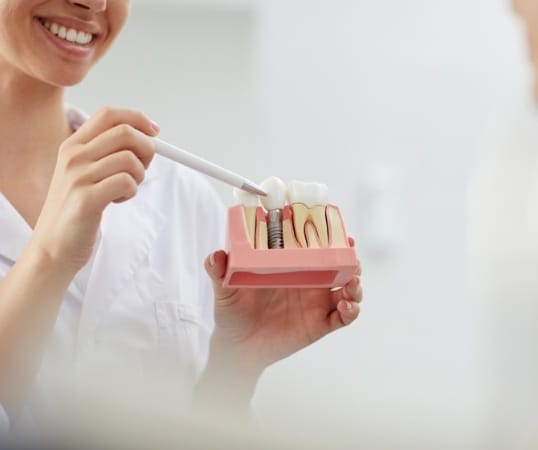 After an initial consultation and necessary prep work (which might involve restoring lost tissue in the jaw via a bone graft), you'll undergo surgery to receive dental implants. A number of titanium posts (the exact number depending on the extent of tooth loss) will be placed into the jaw. As the mouth heals, the bone itself will integrate with the implants, effectively turning them into artificial roots that can support an appropriate number of prosthetic teeth.
The 4 Step Dental Implant Process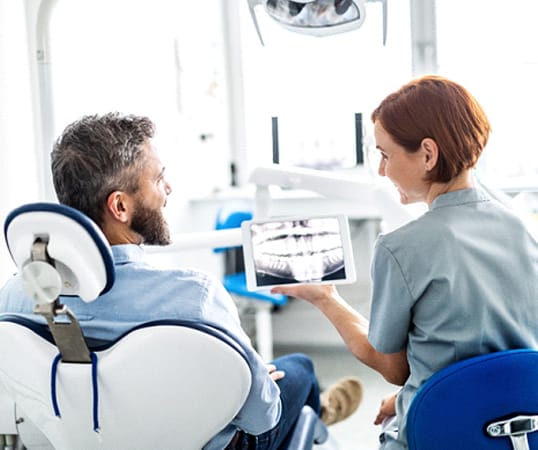 To provide their unique benefits, dental implants require a unique process. Unlike traditional options like dentures or a dental bridge, rebuilding your smile with dental implants takes place over several stages and multiple months. While this may seem like a long time, their long-term benefits are well-worth the wait! While every patient's dental implant treatment plan will look slightly different, there are typically four steps you can expect: the consultation, implant surgery, osseointegration, and delivery of dental implant restoration.
Initial Dental Implant Consultation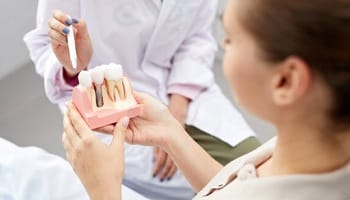 Your first step on your journey towards a complete smile is to come visit us for a consultation. During this first visit, Dr. Walia will take the time to discuss your goals for your smile, review your medical history, and inspect your teeth and gums. Then, she'll go over her findings with you and fully explain your tooth replacement options and her recommendations.
Sometimes, a patient will need to complete preliminary treatments like bone grafting, periodontal therapy, or a tooth extraction before moving forward with their dental implant treatment. While these services will make getting dental implants take a little longer, they're necessary to maximize your chances of successful treatment. Once your smile is healthy, we can move on to replacing your teeth.
Dental Implant Surgery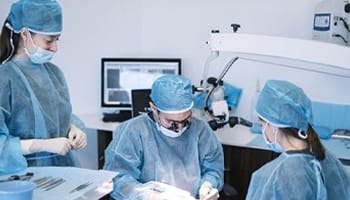 Placing dental implants is a precise surgical procedure, so many other dentists need to refer their patients to local surgeons for this step. But that's not the case here at Dental Impressions! Thanks to Dr. Walia's years of experience and advanced training in dental implants, she has become a master of rebuilding beautiful, healthy smiles.
During your surgery, she'll first numb the area to make sure you're as comfortable as possible. Then, she'll make a small incision in the gums to reach your jawbone. The dental implant post is inserted directly into your jaw at predetermined places, and then the gums are sutured back together. A small protective cap will be placed over the implant post to shield it and maintain the natural shape of your gums during the healing process.
Dental Implant Osseointegration & Abutment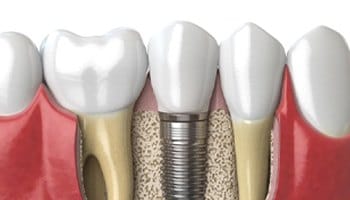 Next, the dental implant post will undergo a process called osseointegration. This is where the titanium post fuses with the surrounding bone tissue to essentially become a part of your jaw. Since this is a very gradual process, it will typically take somewhere between four and six months of healing before you can move on to the next step. While this is certainly a long time, this process is what will provide your new tooth or teeth unmatched functionality, comfort, and stability. Not to mention, osseointegration is what helps your dental implant stay in place for life with the right care!
Once you've healed enough, you may need one more minor surgery. This is to place the abutments if they weren't placed during your initial surgery. It will only take a few weeks to recover and then you'll be ready for the last step of your dental implant treatment.
Delivery of Dental Implant Restorations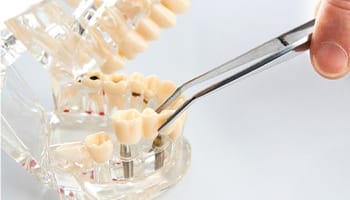 When we receive your custom-made crown, bridge, or denture, you'll return to our office once again. We'll securely fasten your final restoration in place on top of the implant post via the abutment. We'll ensure that your bite feels comfortable and that you're pleased with your results, and then you'll be ready to show off your new, complete set of pearly whites!
Benefits of Dental Implants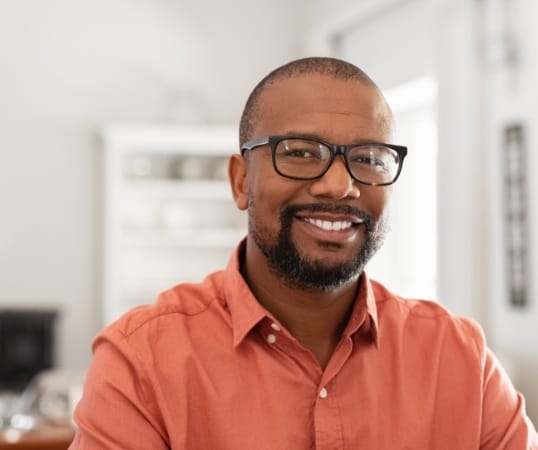 Why are dental implants so widely recommended? The answer, of course, lies in the wide array of benefits that that they offer, including:
An improved appearance thanks to carefully customized crowns, bridges, and dentures
A smile that looks and feels as natural as possible
The ability to eat all your favorite foods again thanks to the strength and stability of implants
The convenience of prosthetic teeth that are permanently anchored in place
Long-lasting implant posts that could potentially stay in your mouth for the rest of your life
Indications for Dental Implants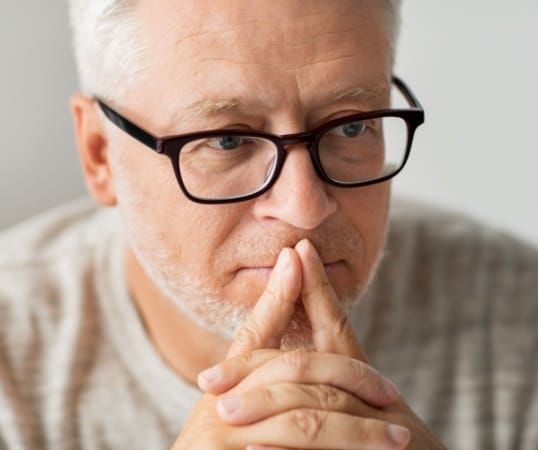 Patients that have either experienced tooth loss or expect to have teeth extracted in the near future should consider dental implants as a solution. Your gums will need to be free of infection before the surgery, and we'll need to confirm that there's enough bone in your jaw to support the posts; such issues will need to be addressed during an initial consultation. You will get a different number of implants depending on your needs.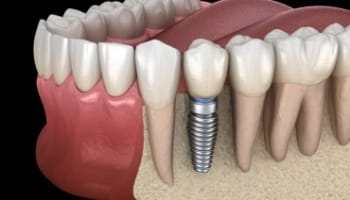 Missing Single Tooth
On its own, an implant post can replace a single tooth. It normally takes about 4 to 6 months for the mouth to completely heal and join with the post. After that, a connector called an abutment is placed on the implant. An abutment is what will eventually hold your new crown in place.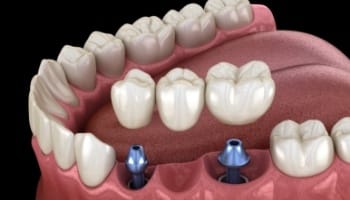 Missing Multiple Teeth
Instead of removing small amounts of enamel from natural teeth to make room for a bridge, we can replace three or more teeth in a row with a pair of dental implants. Each implant will support a crown, and an appropriate number of false teeth will fill in the gap between them.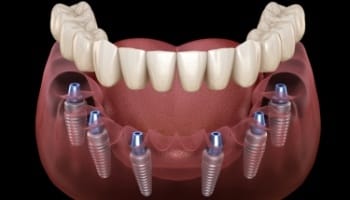 Missing All Teeth
About 4 to 8 dental implants are normally needed to support full dentures. When held in place by implants, dentures can simply be brushed and flossed as though they were natural teeth, and they can be used to bite and chew even tough foods that would normally give you trouble.
Understanding the Cost of Dental Implants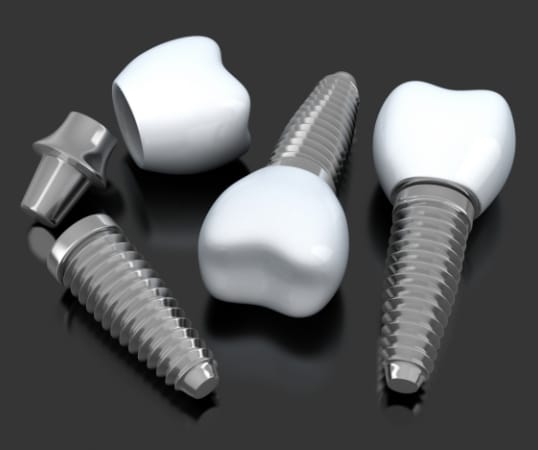 It's important to figure out roughly how much your dental implants will cost as early as possible in the process. While we examine your mouth during your initial consultation, we'll consider the number of posts you'll need, the type of restoration required, and the individual steps of the implant process (which may or may not include bone grafts). Once we've figured out how much you can expect to pay, we can discuss using insurance or other financing options to keep your out-of-pocket costs to a minimum.
Dental Implants FAQs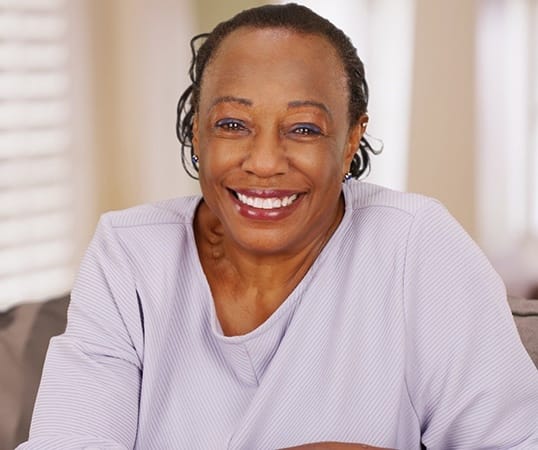 Dental implants in Mesquite are a long-lasting way to replace missing teeth and regain your complete, confident smile. This unique tooth replacement option is quite different from more traditional methods like dentures and dental bridges, so it's natural to have a few questions. For your convenience, we've gathered some of the most common dental implant FAQs below so you can learn more. If you don't see the answers you're looking for, don't hesitate to give us a call!
Am I A Good Candidate for Dental Implants?
No matter how many teeth you're missing, dental implants can help! However, you'll need to have a few things to be considered a good candidate, including:
Good general health: Placing dental implants is a surgical procedure, so you'll need to be healthy enough for minor surgery.
Great oral health: Issues like tooth decay and gum disease can cause your dental implant to fail, so these problems will need to be treated first.
Adequate jawbone density: If your jawbone isn't strong enough to support the dental implant post, you may need to complete a bone graft to ensure your treatment is successful.
Do I Need to See a Specialist to Have My Dental Implants Placed?
At Dental Impressions, you won't need to see an unfamiliar specialist to have your dental implants placed. Your highly trained Mesquite dentist Dr. Walia is a graduate of Nova Southeastern University School of Dental Medicine and has completed the Hiossen International Implant Training Program to become a master of rebuilding beautiful smiles. Thanks to this advanced training and state-of-the-art technology like the CT/Cone Beam Scanner, she is able to perform every step of the dental implant process right here in our Mesquite office!
How Long Does It Take to Get Dental Implants?
There are several factors that contribute to how long the dental implant process takes, including:
Any necessary preliminary treatments
How many dental implants you're getting
Your body's natural healing ability
Once the dental implant post has been surgically placed in your jaw, it will need time to fuse with the surrounding bone tissue. In most cases, this takes four to six months to complete. While this may seem like a very long time, the end result is a beautiful and comfortable restoration you'll be able to rely on for decades to come.
How Long Do Dental Implants Last?
While other tooth replacement options like dentures and dental bridges can replace your missing teeth right away, they're not designed to last forever. Inevitably, they'll lose their fit, become uncomfortable to wear, and need to be replaced. Not only is this inconvenient, but it can be quite costly over the years. On the other hand, the one-time cost of dental implants can easily last for 30 years or more. In fact, with the proper care, you can expect to enjoy your newly rebuilt smile for life!
You deserve a complete, comfortable smile. If you're ready to see if dental implants are right for you, don't hesitate to call us today to schedule your consultation!