Meet Our Dental Team – Mesquite, TX
Friendly, Down-to-Earth Staff
When you walk into our dental office, you'll be greeted by one of the nicest dental teams you'll ever find. All of our team members are very passionate about helping you and the rest of your family enjoy life with the best smiles possible. If you have a question, need to work out your payment options, or simply need to schedule your next appointment, our team is here to tell you what you need to know so that you can feel comfortable and confident about your dental experience. Read on to learn more about our team members; we can't wait to meet you in person!
Cristin - Office Manager/Dental Assistant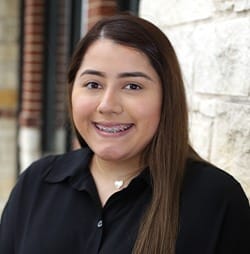 Cristin is able to do just about everything in our office, whether it involves working at the front desk or helping alongside Dr. Walia! She loves seeing happy patients and does her best to help everyone with their insurance and scheduling so their appointments are always convenient and affordable. She obtained her dental training from the University of Texas at San Antonio and currently lives in Dallas. When she isn't at work, she likes to stay active and train outside, and she and her husband Demian relax by watching movies.
Stephanie - Dental Assistant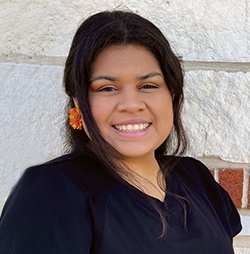 Stephanie says being a dental assistant is exciting, as she gets to learn new things every day and see firsthand how our patients benefit from top-notch dental care. She completed her dental education at Carrington College and has also been cross-trained in orthodontics. Outside of work, she likes to go to the gym, spend time with her nieces and nephews, and watch makeup tutorials.
Maury – Registered Dental Assistant/Front Desk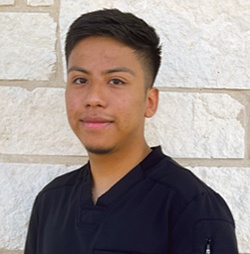 Maury graduated from Pure Dental Assisting Academy and has been a member of our team ever since! He loves that being in the dental field genuinely allows him to make people smile. When he isn't at work, he loves spending time with his family and friends, working out, and vlogging. You can also find him challenging himself to learn new things and explore new journeys.
Christina - Schedule Coordinator
Christina was born and raised right here in Mesquite, TX! She completed her studies at East Field College before joining the dental field (and our team) 3+ years ago. Today, she loves seeing patients have the best smile they can alongside her great coworkers. Outside the office, you can find her spending time with her husband, Devon, and their baby doggy, Benji. Family is very important to them, and they love cherishing every minute they can with their loved ones.
Selene – Front Office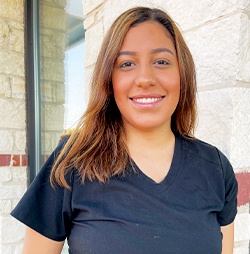 Selene is originally from Balch Springs. She may be a relatively new member of our team, but her passion for building genuine relationships with each patient has made her a perfect fit from the start. When she isn't at our office, she loves spending time with her family, including her daughter and dog, Rocky. She is outgoing, spontaneous, and loves soccer!