Gum Disease Treatment – Mesquite, TX
Protecting Your Gums from Infection
Did you realize that you could be suffering from gum disease right now and not even realize it? Without good oral hygiene and regular checkups, the soft tissues protecting the roots of your teeth could eventually become badly infected, and as a result you might end up losing multiple teeth in the future. Fortunately, if Dr. Walia finds any sign of gum disease during a checkup (or if you call our dental office to report worrisome symptoms such as bleeding gums and loose teeth), there are multiple ways we can treat the infection and protect the rest of your smile with gum disease treatment in Mesquite, TX.
Why Choose Dental Impressions for Gum Disease Treatment?
Relaxing Sedation Options for Stress-Free Appointments
Gentle,
Caring
Dentist
Advanced Technology for Efficient, Comfortable Treatment
Scaling & Root Planing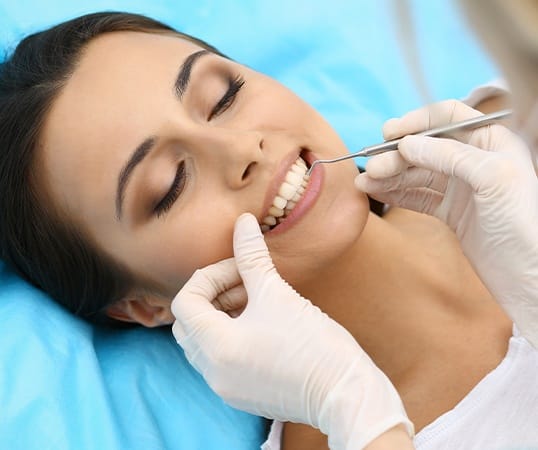 When plaque and tartar have built up around and under the gum line, the natural solution is to remove them in order to prevent further damage. But after a certain point, a traditional dental cleaning won't be enough to contain the situation anymore. Instead, we'll need to perform what's known as a "deep cleaning." First, we focus on scraping away the plaque and tartar (also known as "scaling"). Then we'll smooth the tooth roots via root planing to encourage the healing process.
Antibiotic Therapy
The use of antibiotics allows us to continue to fight bacteria in your mouth for a long period of time after scaling and root planing are performed. We use a medication called ARESTIN that can be applied directly to the pockets. The antibiotic is released in small doses for several weeks, and it works to kill bacteria that might prevent the gums from reattaching to the teeth. Antibiotic therapy takes time; the exact length of the treatment depends on the depth and number of periodontal pockets you have.