Dental Crowns – Mesquite, TX
Protect Compromised Teeth From Additional Damage
The enamel is the strongest substance in the entire body, but it isn't completely indestructible. There are numerous ways that your teeth can become damaged, including poor oral hygiene, a sports injury, or an unexpected accident. If you have a tooth that is structurally compromised, it becomes vulnerable and is more likely to experience additional damage later on. The good news is that at Dental Impressions of Mesquite, Dr. Sweeta Walia offers customized dental crowns to protect compromised teeth from additional damage. To find out if a dental crown is right for you, give us a call to learn more!
Why Choose Dental Impressions of Mesquite for Dental Crowns?
Customized for Natural Appearance
We Accept Dental Insurance
Flexible Financing Options
What is a Dental Crown?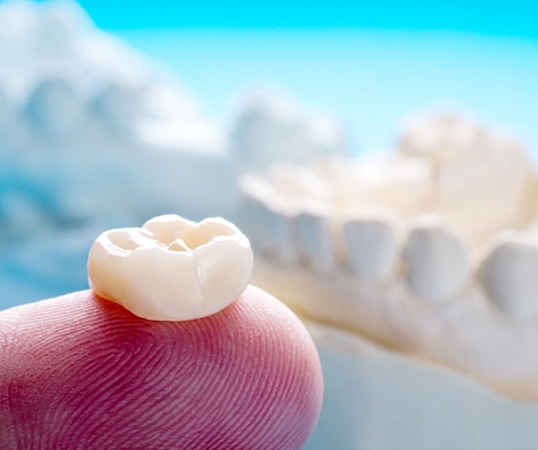 Dental crowns are custom-crafted "caps" that are made to precisely fit over the chewing surface of damaged or weakened teeth above the gumline. The restoration can be made from a variety of different materials, like gold, ceramic, and porcelain. Dental crowns are generally recommended for the following problems:
Broken tooth that requires additional support
Tooth that's undergone root canal therapy
Severe decay that's being repaired with a large filling
Dental bridge needing support from adjacent teeth
Severely misshapen or discolored tooth
Missing tooth being replaced with a dental implant
The Process of Getting a Dental Crown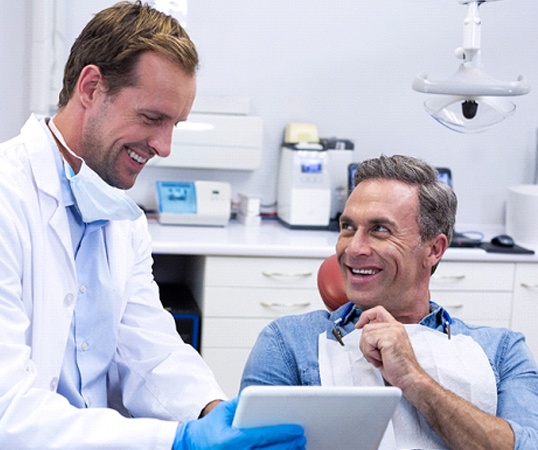 Having a dental crown placed is a relatively straightforward process, and it can be completed in just two appointments. The first step is to take a look at your mouth to ensure that a dental crown is the best option for you. Once this is confirmed, a thin layer of the enamel needs to be removed. This creates room for the crown to fit comfortably in the mouth and appear natural. An impression is then taken and sent to the dental laboratory where your crown will be crafted.
In the meantime, we will provide you with a temporary crown. This protects your reshaped tooth and helps you to become accustomed to how your new dental crown will feel. As soon as your final restoration is complete, you will come back to the practice where it will be adhered using dental cement.
The Benefits of Getting a Dental Crown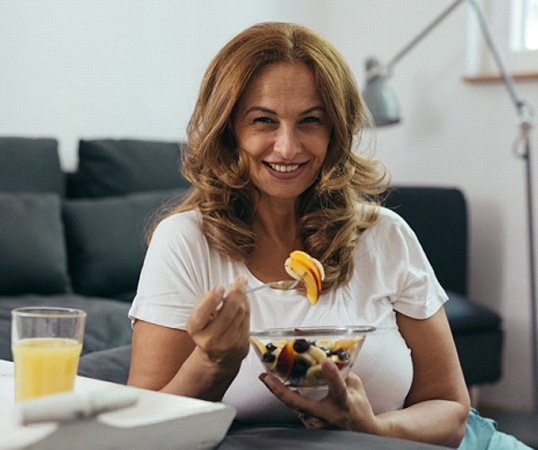 Dental crowns can provide patients with a variety of unique benefits. Here are some of the most prominent that you can experience:
Feels comfortable
Appears natural
Customized to you
Prevents further damage
Lasts 15+ years with proper care
Improved ability to chew
Increases confidence
Dental Crowns FAQs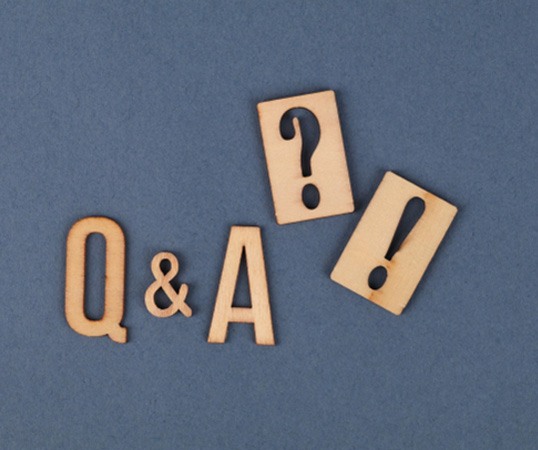 Dental crowns in Mesquite have been used for generations because they are versatile and effective. However, it's normal to have some concerns about the road ahead. Dr. Walia will explain everything during your crown consultation . In the meantime, here are the answers to a few frequently asked questions.
Are dental crowns permanent?
A dental crown is meant to serve as a long-term solution, but it's not a permanent fix because it will need to be replaced eventually. On average, crowns have a lifespan of about 10 years, but it's not uncommon for them to last for much longer with the right care, like a good oral hygiene routine at home and regular dental care. You can get the most from your investment by eating a healthy diet that's limited in sugars. Your dentist will recommend breaking any bad habits, like smoking, using your teeth in place of scissors, or chewing on your fingernails.
Do dental crowns feel natural?
Advanced technology will ensure your crown mimics your real tooth, so it will feel completely natural. It's not uncommon for your tooth to be a little tender after the crown is placed, and it will take a few days to adjust to your crown, but in no time at all, you may forget it isn't part of your real tooth. Although your crown will feel natural, your dentist will advise against hard or sticky foods to avoid damaging your restoration.
Are dental crowns covered by insurance?
You can use your dental insurance to offset the cost of crowns if your dentist in Mesquite determines they are medically necessary. After meeting your annual deductible, your insurance can pay up to 80% of the cost. You can also use your coverage to lower the amount you will pay for other steps in your treatment plan, like the consultation, imaging, or prep work. Our office will work on your behalf to maximize any applicable benefits to keep your restorations within your budget. If there are any out-of-pocket expenses, we offer several financial solutions to keep your care affordable, like third-party financing. Based on your credit approval, you can pay for your restorations using monthly installments with little or no interest.
Can dental crowns get cavities?
Dental crowns can't get cavities, but your underlying tooth is still vulnerable to decay. Bacteria near the gum line can reach your tooth through small cracks that may develop in the dental cement. Thankfully, you can prevent cavities and prolong the lifespan of your restoration by brushing twice daily and flossing nightly. Pay extra attention when cleaning where the crown meets the gum tissue. An antimicrobial mouthwash can neutralize any bacteria left behind by brushing and flossing. Don't forget to visit your dentist every 6 months for a cleaning and checkup. They'll look for any concerns to address them quickly before they turn into a big problem, like decay under your crown. They'll keep your mouth healthy, so you can get the most out of your investment.