About Our Dental Office – Mesquite, TX
Treating Our Patients Like Our Own Family
Here at Dental Impressions, we want to give new meaning to the term "dental home." No matter what services our patients need, we provide them with the same high-quality care that we'd want our own family members to receive. While we have made every effort to stay up-to-date with the latest technology and have gone out of our way to provide a wide variety of services, we also want to create an environment where your entire family can feel safe, calm, and comfortable at all times. Read on to learn more about the approach Dr. Walia and the rest of our team take when it comes to protecting the smiles that are precious in your life.
All Ages Welcome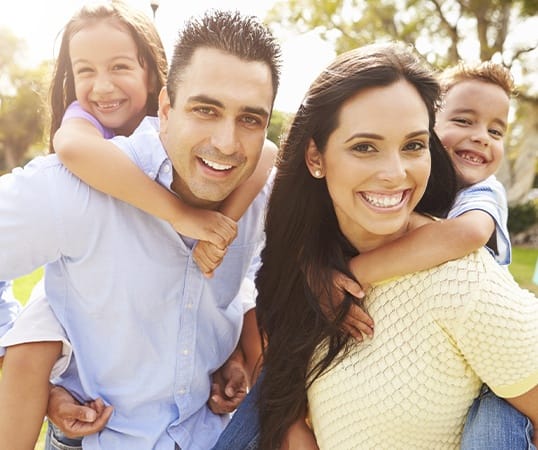 Some dental offices specialize in seeing children while others will only accept adult patients. At Dental Impressions, though, we're happy to welcome everyone from infants to seniors. You can count on us to be your one-stop shop for all of your loved ones' dental needs even as they change over the years. We can even see you and your children on the same day so that you don't have to worry about making room in your busy schedule for multiple appointments!
Convenient Location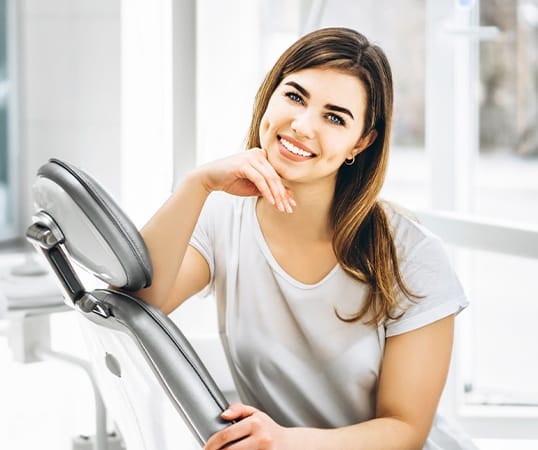 When you're looking for a new dental office, accessibility is one of the biggest factors you need to keep in mind. Dental emergencies can happen anywhere at any time; that includes your home and your place of work. We have carefully chosen the location of our dental office so that our patients in the Mesquite area can get to us whenever they need us the most. After all, visiting your dental home should never be difficult!
Get Directions to Our Dental Office
Dentistry with a Personal Touch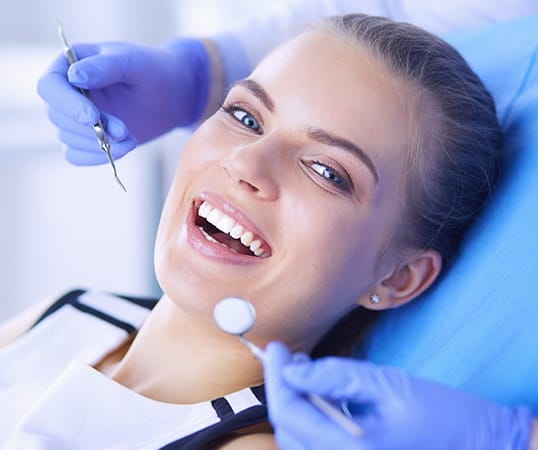 It's a simple fact that no two patients are the same. Some will need extra help staying calm during routine visits, and the types of services they require will vary depending on the state of their mouths or their overall health. At our dental office, you can always expect Dr. Walia to treat you with a personalized, caring touch, helping you feel at ease at all times. She'll also create a unique treatment plan just for you in order to keep your unique smile gleaming bright.
Down-to-Earth Dental Team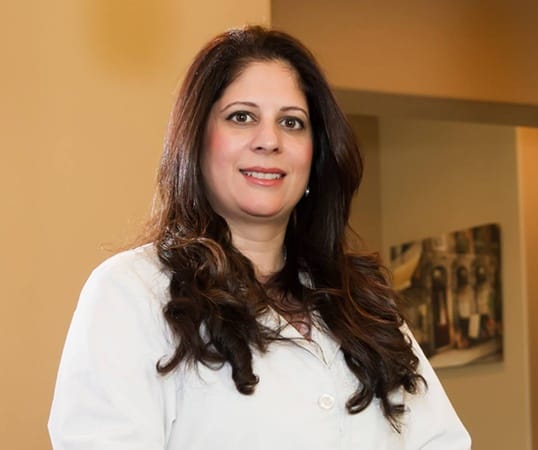 Some dental offices provide treatment in a detached, strictly professional manner, but that is not the way our staff handles things. We believe that it's important to form a personal connection with our patients, which is why we encourage you to talk to us throughout your visit. We will always take the time to make sure you understand what is going to happen during your treatment and why; you'll never have to worry about trying to figure out what we're talking about!