Orthodontics/Braces – Mesquite, TX
Realign Your Smile
Have you been bothered by crooked teeth all of your life? Or do you have a child whose bite has become notably misaligned in a way that could affect their dental development? Dr. Walia is here to meet all of your needs when it comes to creating and maintaining a beautiful, fully functioning smile, and that includes using braces and Invisalign to correct all kinds of orthodontic issues. Dreaming of a straighter and more attractive smile? Call Dental Impressions today for an appointment to discuss orthodontics or braces in Mesquite, TX.
Why Choose Dental Impressions for Orthodontics/Braces?
Options for Adults
and Children
Personally Tailored Treatment Plans
All Patients are Treated Like Family
Traditional Orthodontics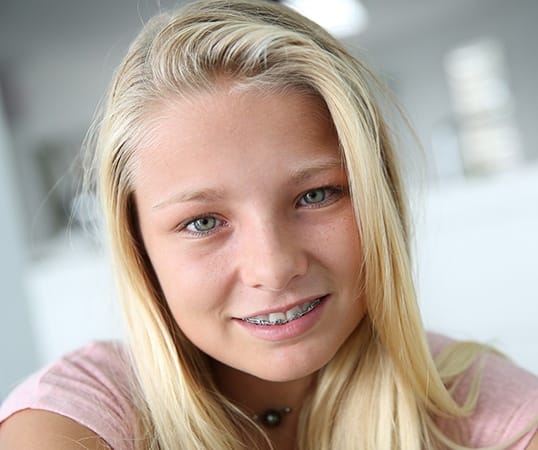 Despite the many advancements in both orthodontics and general dentistry over the years, metal braces remain the most common solution for many patients. Metal brackets connected by an arch wire held in place by a number of elastics all work together to slowly but surely move the teeth towards a more proper position. Traditional braces are highly preferred when complex corrections need to be made, and they are usually the best option for children since they cannot be easily removed.
Invisalign® Clear Braces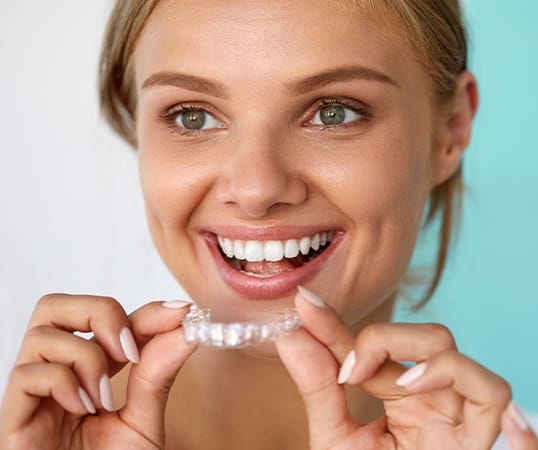 Older teens and adults that are considering orthodontic treatment are often bothered by the idea of wearing highly visible metal braces to school or work for months or even years. Thanks to Invisalign, these patients can simply smile and relax; the see-through aligners are virtually invisible when worn. They're also removable, so you can take them out of your mouth when you need to eat or drink anything besides water. Don't forget to ask about Invisalign if you have mild to moderate alignment issues.
ClearCorrect Clear Aligners
Much like Invisalign, ClearCorrect clear aligners are a suitable solution for making mild to moderate adjustments to the positions of your teeth. While they are both intended to accomplish the same tasks, ClearCorrect aligners are made by a slightly newer company, can cost less overall (depending on the length of your treatment) and be slightly thinner compared to Invisalign. However, our office is happy to help you determine the best treatment option based on your needs.