Advanced Dental Services & Technology – Mesquite, TX
The Latest Instruments for Helping Your Smile
A dental office that uses the most up-to-date technology is a dental office that provides their patients with precise, comfortable, and effective treatments. Dr. Walia and the rest of our team at Dental Impressions have made it a point to integrate advanced instruments such as intraoral cameras and digital X-rays to aid in the treatment of complex oral health issues. Curious about how we're using this technology to help you? Feel free to get in touch with us today if you have any questions!
Committed to Comfortable, Productive Dental Experiences
Intraoral Cameras Show You Exactly What
We See
Low-Risk,
High Quality
X-Rays
Advanced Scanner
for Precise
Procedures
Intraoral Camera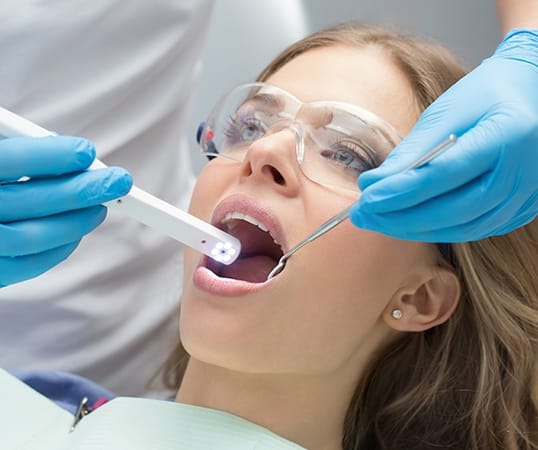 The ProDENT intraoral camera gives us an incredibly detailed view of everything inside your mouth, making it easier than ever to find cracks, unnatural wear and tear, small cavities, and other oral health issues that might have been missed with a simple visual inspection. Not only does this technology make it easier to create quick, accurate diagnoses, but it also gives us a way to show you exactly what the problem is in a way you can understand.
Digital X-Rays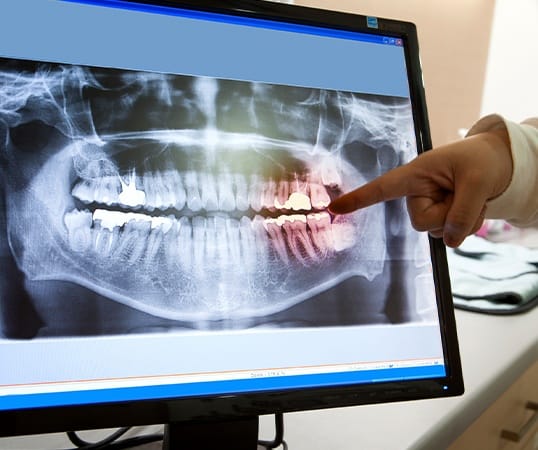 You probably already know that X-rays are an essential part of preventive dental care, but you may not have realized what a profound difference it makes when digital technology is used instead of film-based radiography. Digital X-rays tend to be of much higher quality, and the devices themselves are easier for us to use. This generally means that fewer retakes are required. Also, digital radiography tends to result in much less radiation, making it a safer choice for many patients.
CT/Cone Beam Scanner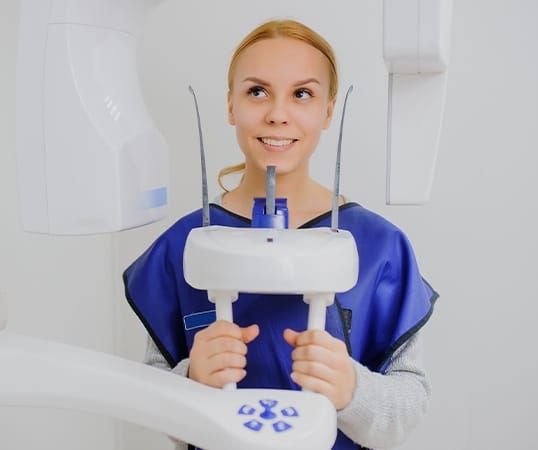 As useful as intraoral cameras or digital X-rays are, they might not always take images with the level of detail required for specific procedures. With a cone beam scanner, it's possible to create a three-dimensional image of your teeth along with the various soft tissues, nerve paths, and bone that need to be considered during treatment. The image is formed out of a combination of 150 to 200 pictures taken of your mouth while the detector slowly rotates around your head.