Tooth-Colored Fillings – Mesquite, TX
A Seamless Fix for Damaged or Decayed Teeth
Without good oral hygiene, you'll likely get tooth decay or cavities. Such conditions could only be fixed with gaudy metal fillings in the past. However, this treatment's material was unsightly and harmed one's oral health. Today, though, things are different: Dr. Walia of Dental Expressions can fix your teeth with tooth-colored fillings in Mesquite! That way, your smile will look and feel good as new. If you'd like to learn more, keep reading or book a consultation with our fantastic dental team.
What Are Tooth-Colored Fillings?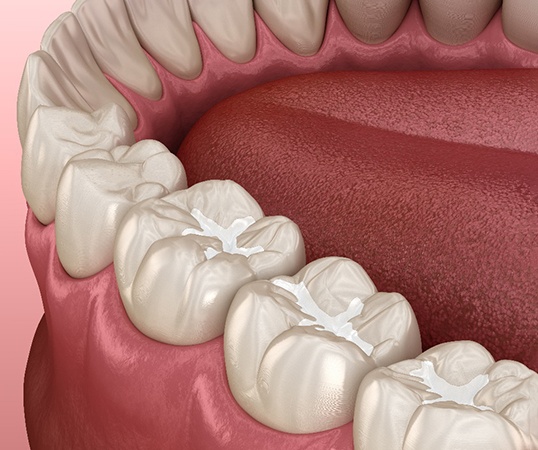 As you might know, dental fillings are materials that fill the holes or gaps in decayed, broken, or damaged teeth. Until recent years, they were often made of metals like gold or silver amalgams.
Now, however, dentists rely on tooth-colored fillings. These kinds use a putty-like resin that combines ceramic, porcelain, and glass. As such, they're easy to put in place and effectively seal out bacteria. Their resin also matches your tooth color to ensure it blends with your smile. Best of all, this new type of filling is biocompatible and preserves more of your natural tooth structure.
The Process of Getting a Tooth-Colored Filling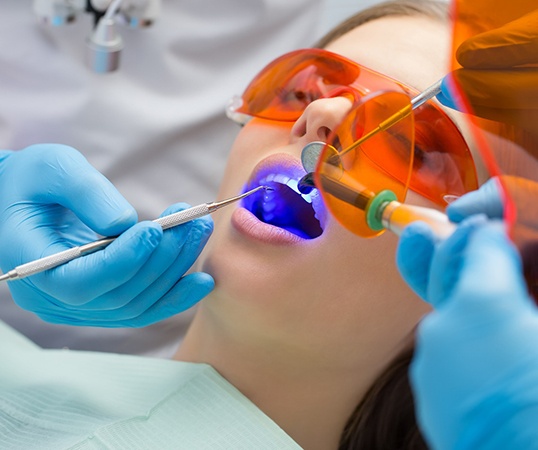 When getting tooth-colored fillings in Mesquite, you can expect the process to take one visit. In fact, it ought to finish in just an hour or so.
The filling treatment itself will follow several steps. First, Dr. Walia will numb the part of your mouth where the filling is being placed. From there, she'll remove the decayed enamel and clean out the tooth. Once your pearly white is sanitized, she'll apply color-matched resin to it in layers.
After placing the filling, Dr. Walia will harden its layers with an ultraviolet curing light. Doing so ensures the applied resin won't wash off later. Last but not least, treatment will end with a short sculpting, reshaping, and polishing process.
The Benefits of Tooth-Colored Fillings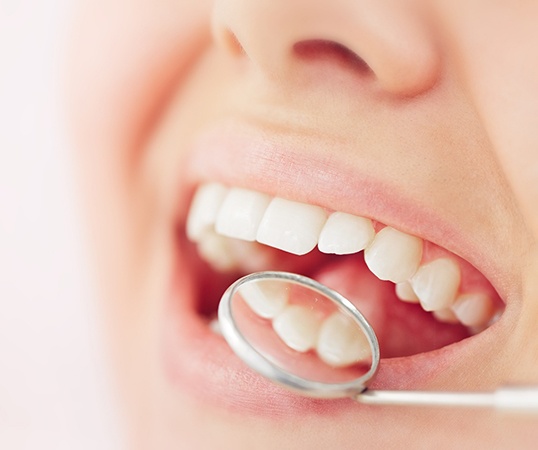 Compared to the metal amalgam fillings of the past, tooth-colored ones have many perks. These include the following:
A Natural Appearance: Not only are tooth-colored fillings custom-shaded, but they also don't cause a tooth's surroundings to gray over time.
Direct Bonding: Since composite resin bonds directly to the tooth, it attaches more stably and is less likely to wash or rub off.
Non-Invasive: These newer fillings remove less enamel than metal ones, leaving more of your tooth's structure intact.
Reduced Sensitivity: By bonding to your enamel, composite resin shields your tooth's nerves from upsetting stimuli.
Long-Lasting, Durable Results: With good care, tooth-colored fillings last an average of 10 years. Plus, they need little care beyond basic brushing, flossing, and dental checkups.