Sedation Dentistry – Mesquite, TX
Helping You Conquer Your Dental Anxiety
Every year, up to 15% of Americans skip important dental appointments because of anxiety or fear. Sometimes it's a matter of being worried about potential pain while others simply suffer from dental phobia. No matter what your situation is, Dr. Walia and the Dental Impressions team will understand and help you find a way to relax in the dental chair while we heal and enhance your grin. The next time you call our dental office for an appointment, don't forget to ask about sedation dentistry in Mesquite, TX.
Why Choose Dental Impressions for Sedation Dentistry?
Down-to-Earth
Dentists
Team That Cares About Connecting to Patients
Different Levels of Sedation for Each Case
Oral Conscious Sedation Dentistry
As you might expect from the name, this particular type of sedative is taken orally. You'll be given a pill ahead of time, and we'll set a time for you to swallow it before your appointment. Once the effects kick in, you'll still be conscious, but you'll also be in an incredibly relaxed state and will not be aware of what is going on around you. (For this reason, an adult that you trust will need to drive you to and from your appointment.)
Nitrous Oxide Sedation Dentistry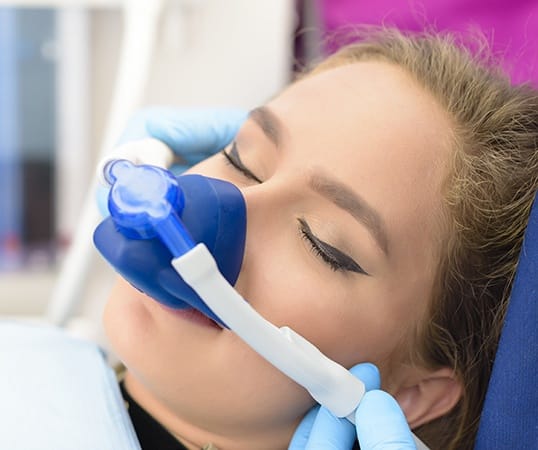 Those who only have a mild phobia when it comes to dentistry may benefit from nitrous oxide, the only type of sedation that wears off quickly enough that you can drive by yourself and return to work after the procedure. You'll wear a nasal mask in order to breathe in the sedative; we can lower or raise the sedation levels in small increments depending on what the situation is. After the procedure is done, you'll only have to wait a few minutes to completely recover from the sedation.
IV Sedation Dentistry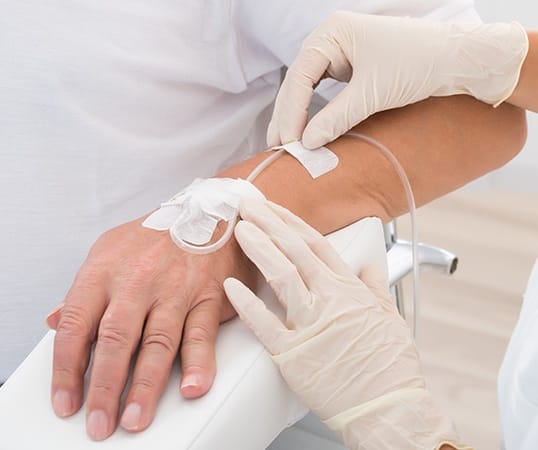 Sometimes called "twilight dentistry", IV sedation is typically reserved for complex procedures and patients who need extensive help remaining calm. We'll choose a vein on your hand or arm, then deliver the sedative through a needle attached to an intravenous tube. You'll be awake enough to interact with our team and answer their questions; you may fall asleep, but we can wake you up easily. Plan on having someone else drive you home and look after you until the sedative wears off.