Veneers – Mesquite, TX
An All-In-One Solution for a Flawless Smile
Are you ready to say goodbye to cracked, stained, or chipped teeth? You'll be happy to know you don't have to undergo months (or years) of whitening treatments, restorative appointments, and cosmetic upgrades. Instead, Dr. Walia, our cosmetic dentist in Mesquite, can help you achieve your smile goals with an all-in-one solution: veneers! To schedule your initial consultation, don't hesitate to contact our office today.
Why Choose Dental Impressions For Veneers?
Personally Tailored Treatment Plans
Advanced Technology for Efficient, Comfortable Treatment
We Treat All Patients Like Family
What Are Veneers?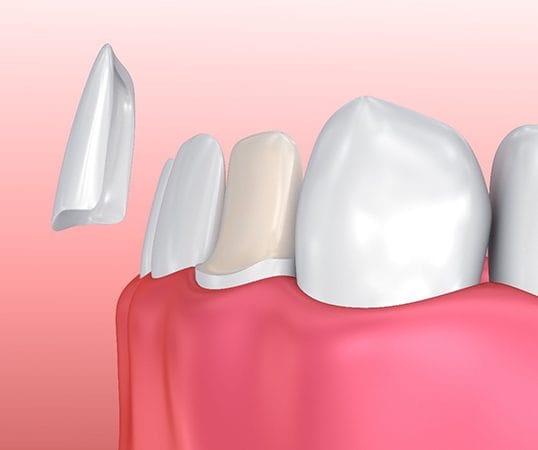 Veneers are thin sheaths of porcelain custom-made from impressions taken of your mouth. By removing a portion of your enamel, Dr. Walia can bond the shells to the front-facing surfaces of your teeth, seamlessly masking discoloration, cracks, and other imperfections. Since the high-quality material is extremely durable and life-like, the end result will be so flawless that even your closest loved ones might not be able to tell your veneers aren't natural!
Candidates for Veneers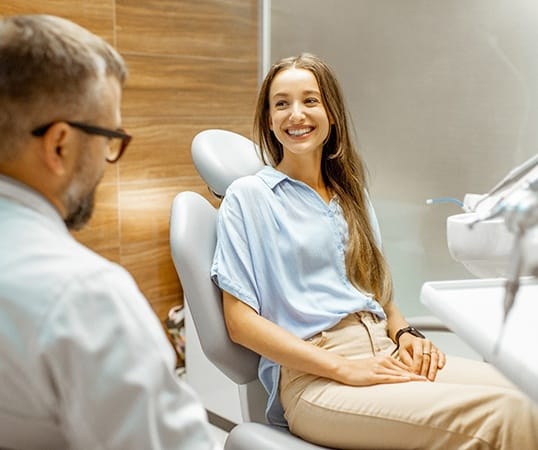 Whether you have one cracked tooth that is hindering your self-esteem or are interested in creating a whole new smile to restore your confidence, you may be a candidate for veneers! The best way to find out for sure is to schedule an initial consultation with our team. That way, Dr. Walia can conduct a thorough dental exam and ensure your oral health is in good condition. If there are any untreated issues that can negatively impact the procedure, like gum disease, then she will create a custom plan to administer treatment beforehand.
An Overview of the Veneers Process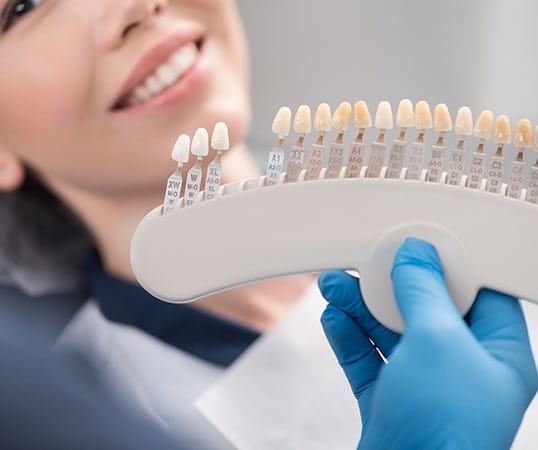 Once Dr. Walia has ensured you are a good candidate, your journey to your dream smile will begin! First, the affected teeth will be prepped by removing a small amount of your enamel, which will ensure the veneers seamlessly blend in and look extremely natural. From there, we will take impressions, so a team of professional ceramists can custom-make your permanent set to our exact specifications. To ensure your teeth are protected during the roughly two weeks it takes to make them, we will provide you with temporary veneers. That way, you can give your smile a test drive while you wait. Once you return for your final appointment, you and Dr. Walia will ensure the veneers are perfect before bonding them to your teeth. Since this is the final step, all that's left to do is show off your beautiful, new smile!
Benefits of Veneers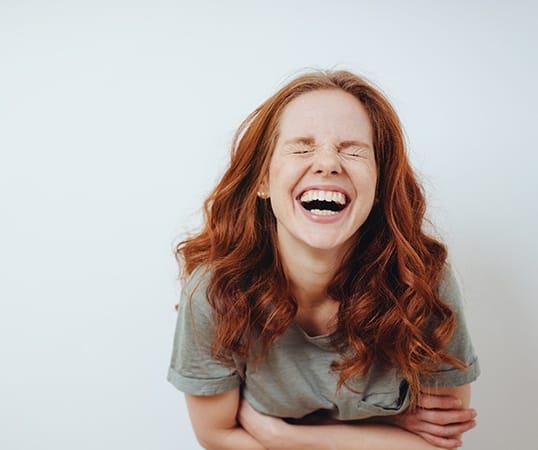 With so many cosmetic dentistry treatments to choose from, you may be wondering why veneers continue to be one of the most popular options available today. Many of our patients love this solution because it:
Is stain resistant
Can last 10+ years with proper care
Can fix a number of aesthetic concerns in as little as two visits
Yields beautiful, natural-looking results
Requires minimal enamel removal
Are you ready to take the next step toward your dream smile? Schedule your initial consultation for veneers in Mesquite!