Teeth Whitening – Mesquite, TX
Whitening Treatments That Truly Wow
Stubborn stains got you down? Don't gamble with store-bought kits that overpromise and underdeliver time and time again. At Dental Impressions, our skilled cosmetic dentist in Mesquite can provide you with in-office and take-home whitening treatments that truly wow. The best part? The effective brightening agents and personalized applicators can transform your smile in as little as one visit! Learn more about how our team can help you blast away stubborn stains by scheduling your initial consultation.
Why Choose Dental Impressions for Teeth Whitening?
Both In-Office & Take-Home Treatments Available
Zoom Whitening for Life Program
Morning, Afternoon & Weekend Appointments
Who Is a Good Candidate for Teeth Whitening?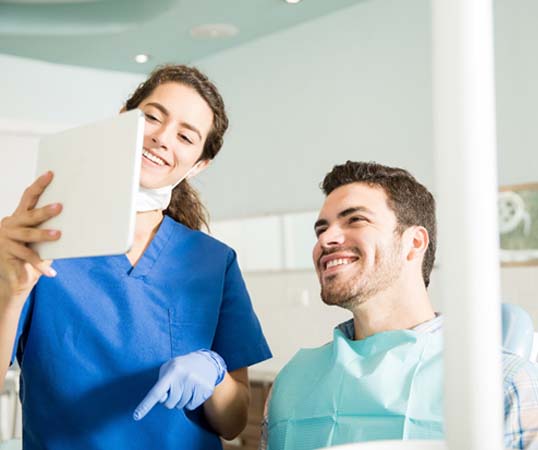 Thanks to advancements in dental treatments, nearly everyone is a candidate for teeth whitening in Mesquite. In fact, even patients struggling with dental problems like gum disease qualify since restorative services can seamlessly be worked into custom-made treatment plans. So, there is no time like the present to schedule your initial consultation! From there, Dr. Walia will ask you a few questions to get a better understanding of your smile goals. Between your answers and her findings during your dental exam, she'll be able to determine your candidacy and put a treatment plan in place.
How Does Teeth Whitening Work?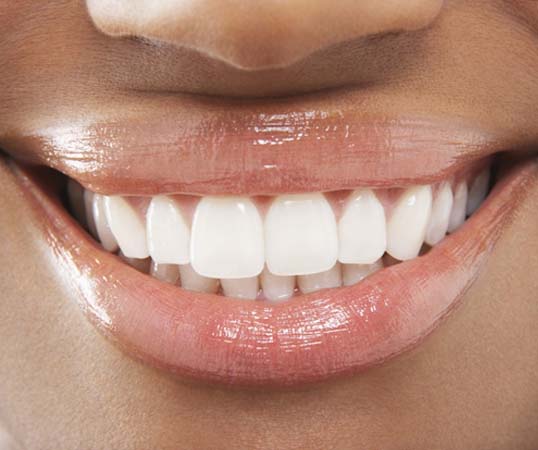 Teeth whitening is one of the most popular cosmetic dental services, but how exactly does it work? Our team at Dental Impressions offers patients two options:
Take-Home Teeth Whitening
Just because over-the-counter kits deliver lackluster results doesn't mean you can't achieve your smile goals from the comfort of your own couch. With our professional-grade whitening gel and custom trays, you can brighten your smile while working, reading, or watching the latest binge-worthy show on Netflix! In as little as two weeks, you'll see the bright, white smile you've been missing.
In-Office Teeth Whitening
If you'd like quicker results, then our Zoom! in-office teeth whitening system is the way to go. With meticulously applied, light-activated gel, our cosmetic dentist in Mesquite can break up stubborn surface stains. The best part? We can brighten your smile up to eight shades in a single visit!
Tips for Maintaining Your Brighter Smile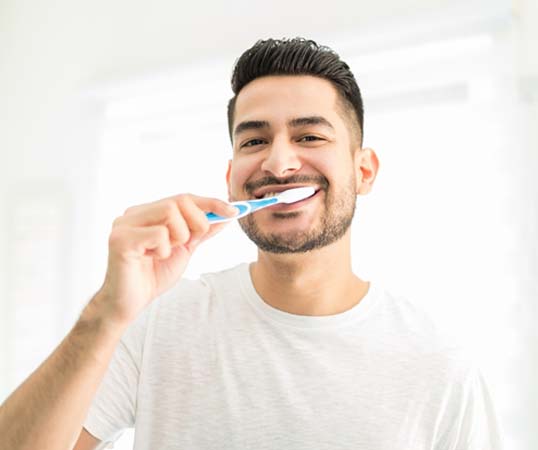 The results from your teeth whitening treatment can last for a couple of months or a few years – it depends entirely on how well you care for your smile! To enjoy your bright, white teeth for as long as possible, make sure to:
Brush your teeth after each meal (or at least twice a day).
Floss and rinse with mouthwash daily.
Visit your dentist every six months for a dental checkup and cleaning.
Limit your intake of dark-colored foods and beverages, like soda and marinara sauce.
Quit unhealthy dental habits, like smoking.