Delta Dental Dentist – Mesquite, TX
Use Your Benefits, Enjoy Your Healthy Smile
At Dental Impressions of Mesquite, Dr. Sweeta Walia is proud to serve individuals and families in the community and be their preferred Delta Dental dentist in Mesquite. As such, she makes it easy to afford and receive necessary care. If you have Delta Dental insurance through work, make sure you enjoy your benefits to the fullest by choosing an in-network practice like us—we can give you the most bang for your insurance buck and can help you keep your smile strong and healthy!
Learn More About the Benefits of Delta Dental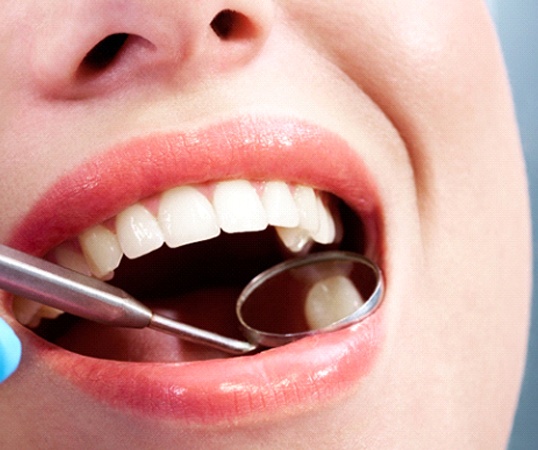 If you want to use your Delta Dental benefits wisely, you need to take full advantage of preventive care. Overall, it costs significantly less to avoid oral problems than to treat them down the road; as a result, you stand to save the most money if you go to your routine checkups and cleanings twice every year. Of course, if you do have a cavity, part of the cost will be covered, but the sooner you get treatment, the more you stand to save, which is yet another reason to visit us frequently.
Delta Dental Coverage Availability & Fees
Not all dental insurance policies are exactly the same, even from the same company. However, many have coverage that resembles the following:
100 percent of the cost of preventive services like cleanings and checkups
70 to 80 percent of the cost of minor restorative care like fillings
50 percent of the cost of major restorative care like crowns or dentures
In other words, you could have no out-of-pocket cost for coming in for your routine preventive appointments and only a percentage of the total amount for repairs when needed.
Meet Deyanira
Deyanira is in charge of our front desk at Dental Impressions of Mesquite. She has worked with dental insurance for a long time now, and she can happily answer any questions you have about your benefits. As a seasoned expert, she can also offer tips for taking advantage of your coverage for the most savings. For instance, if the end of the year is coming up, she may recommend doing some of the work you need now and the rest after the new year starts to avoid going over your yearly maximum. Our team has your interests at heart, and Deyanira will do everything she can to help you save!