Dentures – Mesquite, TX
Complete Your Smile with Full or Partial Dentures
If you've experienced tooth loss in the past, you know how difficult it can be to resume normal oral function. Eating and speaking clearly can become much more challenging, and your confidence may suffer. Fortunately, Dental Impressions can help you overcome any level of tooth loss and restore your smile to its former glory with modern, expertly crafted dentures. Are you ready to love your smile again? Contact our team to schedule an appointment with Dr. Walia today!
Why Choose Dental Impressions for Dentures?
Customized Treatment Plan for Each Patient
Affordable In-House Savings Plan Available
Personal Touch from a Compassionate Expert
What Is a Full Denture?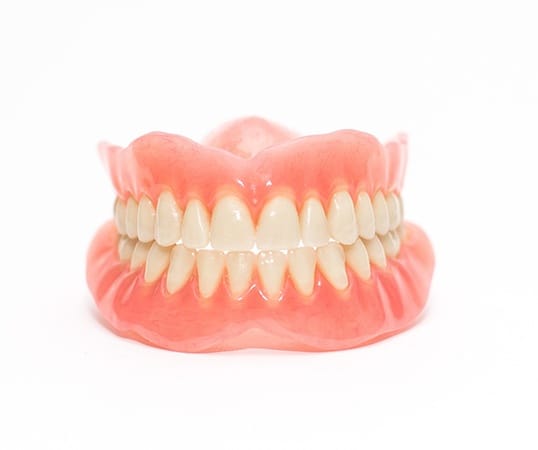 Even if you've lost all the teeth within an arch, you can still have a full smile. Using a gum-colored base attached to acrylic or ceramic teeth, full dentures look and feel much more comfortable than they did even a few decades ago. Although you can use dental adhesives to help hold the dentures in place, modern dentures are crafted just for your mouth and rely on suction for a more secure fit.
What Are Partial Dentures?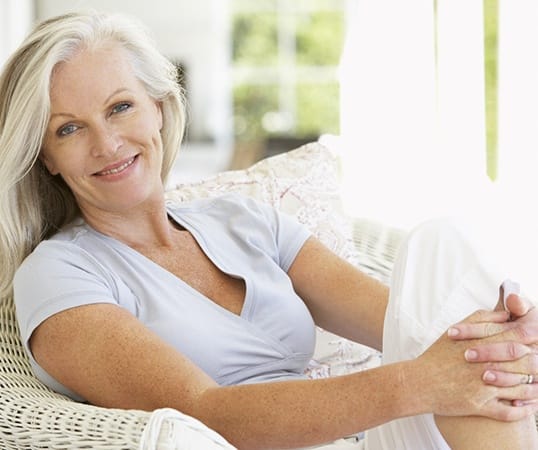 Do you still have natural teeth left in the arch? No problem! We believe in preserving these teeth for as long as possible. We can provide a partial denture, which helps to keep your remaining teeth in proper alignment and enables you to complete your smile. This restoration fits in your mouth like a puzzle piece and utilizes metal or plastic clasps that wrap around other teeth for stability.
What Are the Benefits of Dentures?
Without a full set of teeth, daily life is much more challenging. On the other hand, when you have dentures that fit you, you are able to:
Overcome a sagging, sunken facial profile that comes with tooth loss.
Afford your replacement teeth because dental insurance often covers dentures.
Talk and articulate clearly.
Eat what you want, even if you need to make little adjustments.
Look like you have a complete smile.
What Are the Benefits of Implant Dentures?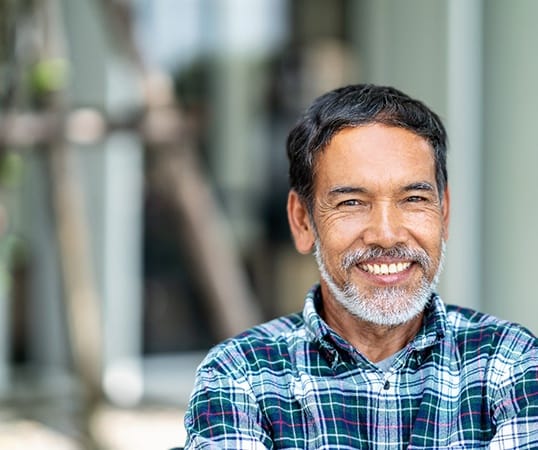 As far as traditional dentures have come in recent years, they still have their flaws. Fortunately, when you combine dentures with implants, all the downsides of having dentures disappear. For instance, while normal dentures have to be adjusted and replaced every couple of years, implant dentures can last for multiple decades. In fact, you may never have to replace them again! Implant dentures are also much more stable, which means that you can more easily enjoy a nutritious diet. In addition, because they are so secure, you don't have to worry about your implant dentures slipping out of place when you eat, talk, or laugh. In other words, implants take dentures to the next level!
Understanding the Cost of Dentures
As with any dental treatment, you'll want to know more about the cost of dentures before you're ready to invest in them. Thankfully, you'll find that dentures are a quick and cost-effective way to rebuild your smile. Since each denture is custom-made, a variety of factors will influence the final cost, which we will be more than happy to review with you during your initial consultation. In the meantime, here are some key things to keep in mind when considering how much dentures cost in Mesquite.
Factors that Affect the Cost of Dentures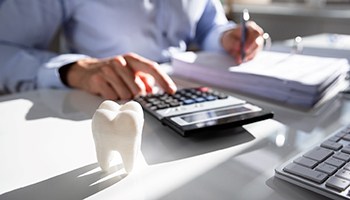 In general, there are three big factors that influence the cost of dentures:
Preparatory procedures: You may need treatments like gum disease therapy or a tooth extraction before getting dentures, which will add to the overall cost.
Materials used: We use high-quality materials like gum-colored acrylic and tooth-colored porcelain to craft our dentures to ensure the best, most lifelike results.
Type of denture: A partial denture typically costs less than a full denture, and traditional versions of each are usually less expensive than their implant-retained counterparts.
Remember, cheaper is not always better when it comes to replacing missing teeth. We're proud to offer fair and affordable prices for our high-quality, custom-made dentures to ensure you can enjoy the best results.
Are Implant Dentures More Expensive?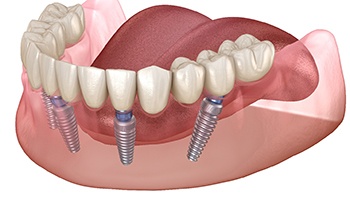 An implant denture is a full or partial denture that is held in place with a few dental implants, which are inserted directly into the jawbone. As such, implant dentures cost more time and money than their traditional removable alternatives. However, they are certainly an investment that pays off in the long run! Aside from functionality, stability, and comfort that rivals that of natural teeth, implant dentures have the potential to last a lifetime. Since traditional dentures need to be replaced every 5-7 years, this means implant dentures can save you a significant amount of money over time.
Does Dental Insurance Cover Dentures?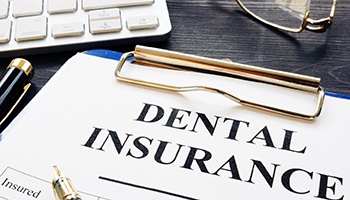 In most cases, dentures are considered a "major restorative treatment" by dental insurance companies, which means they are often covered by at least 50%. However, since every dental insurance policy differs slightly, it's important to review the details of your specific plan to determine what exactly is covered. Our experienced team will be happy to review your coverage with you and ensure that your benefits are being maximized, so you'll know exactly what to expect before treatment begins.
Other Options for Making Dentures Affordable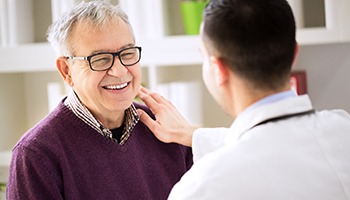 At Dental Impressions, we believe that everyone deserves to have a complete, confident smile. That's why we go above and beyond to make your care as affordable as possible with these options:
Dental Financing: Most patients are eligible for flexible financing through CareCredit or LendingClub. These plans can break up the cost of your dentures into smaller payments that easily fit into your monthly budget.
In-House Savings Plan: For a regular flat fee, you can skip the hassles of claim forms or waiting for eligibility and get fantastic discounts on most dental services by signing up for our in-house savings plan. Give us a call today or contact us online to learn more!
Special Offer for Implant Dentures: For patients interested in implant dentures, we're happy to offer a special deal. You can get an upper or lower arch implant denture, which includes four dental implants and a denture, for just $9,999!
Denture FAQs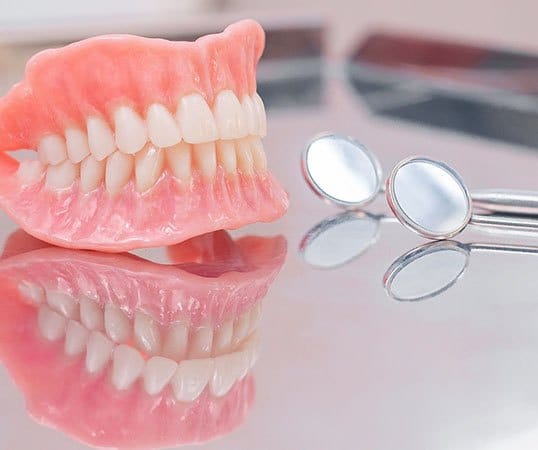 Getting dentures is a process, and as such it's natural for you to have questions about what is going to happen so that you can better prepare for the future. You can get in touch with us any time to ask questions about dentures; you can also set up an appointment so that we can address your concerns in person. The questions below are just a few examples of what we've often heard from patients who are getting dentures for the first time.
Should I Have All My Teeth Pulled to Get Dentures?
It depends on the situation. We always prefer salvaging and repairing natural teeth whenever possible, but there are cases where an extraction is the better choice for your oral health. In general, dentures may be recommended if all of your remaining teeth are decayed or infected with gum disease. We may also recommend extractions if there just aren't enough teeth in your mouth that are worth saving. All of your teeth can be removed during a single visit, but we'll consider all the available options carefully before we take that step.
Can I Sleep with My Dentures?
You need to take your dentures out every night before you go to bed. While dentures are designed to rest comfortably on your gums, they can still restrict the circulation in that area, and that can cause soft tissue irritation. You should be taking out your false teeth on a regular basis so that your mouth has a chance to heal. It's also easier to keep your mouth clean if you're taking your dentures out; keeping them in at all times could invite harmful bacteria to thrive in the space between the restoration and the gums.
What is the Average Age for Dentures?
Nearly 57% of people ages 65 to 74 wear a denture of some kind. However, the need for dentures is not based on age. Tooth loss is more likely to occur among older patients, but it can happen to anyone due to oral health problems or sudden injuries. Roughly 66% of adults between the ages of 40 and 64 have at least one missing tooth, while the same is true for only 33% of adults between the ages of 20 and 39. Therefore, you are more likely to need full or partial dentures if you're 40 or older.
Can Dentures Reduce Life Expectancy?
Studies have shown that the life expectancy for people with dentures is 10 years shorter. This is mainly attributed to diet. Dentures do not have the same bite force as natural teeth, so many people end up avoiding certain hard-to-chew foods. The problem is that they end up staying away from a lot of healthy options, and as a direct consequence they end up experiencing malnutrition and weight loss. If you have your dentures anchored to dental implants, you can give your new teeth biting and chewing power nearly equal to that of your natural ones, thus avoiding issues with your diet.