Dentures – Mesquite, TX
Complete Your Smile with Full or Partial Dentures
If you've experienced tooth loss in the past, you know how difficult it can be to resume normal oral function. Eating and speaking clearly can become much more challenging, and your confidence may suffer. Fortunately, Dental Impressions can help you overcome any level of tooth loss and restore your smile to its former glory with modern, expertly crafted dentures. Are you ready to love your smile again? Contact our team to schedule an appointment with Dr. Walia today!
Why Choose Dental Impressions for Dentures?
Customized Treatment Plan for Each Patient
Affordable In-House Savings Plan Available
Personal Touch from a Compassionate Expert
What Is a Full Denture?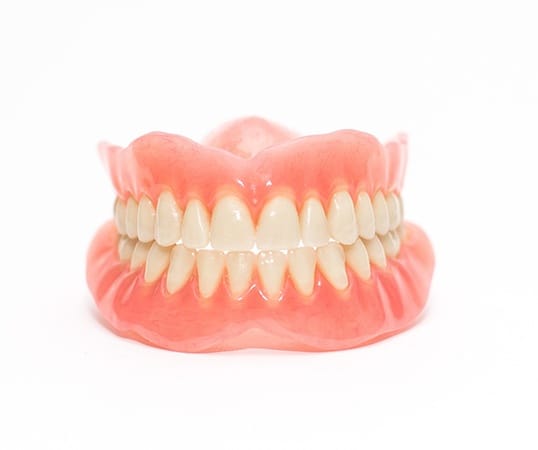 Even if you've lost all the teeth within an arch, you can still have a full smile. Using a gum-colored base attached to acrylic or ceramic teeth, full dentures look and feel much more comfortable than they did even a few decades ago. Although you can use dental adhesives to help hold the dentures in place, modern dentures are crafted just for your mouth and rely on suction for a more secure fit.
What Are Partial Dentures?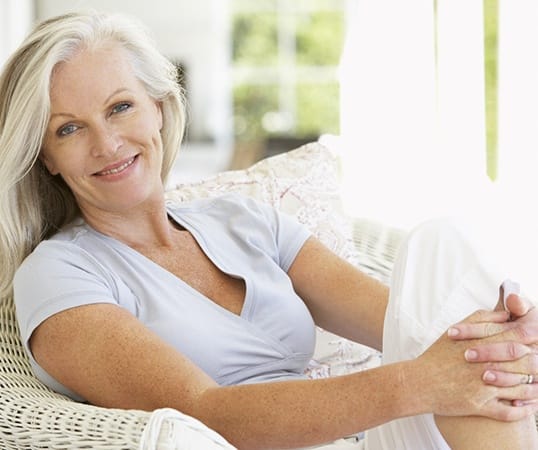 Do you still have natural teeth left in the arch? No problem! We believe in preserving these teeth for as long as possible. We can provide a partial denture, which helps to keep your remaining teeth in proper alignment and enables you to complete your smile. This restoration fits in your mouth like a puzzle piece and utilizes metal or plastic clasps that wrap around other teeth for stability.
What Are the Benefits of Dentures?
Without a full set of teeth, daily life is much more challenging. On the other hand, when you have dentures that fit you, you are able to:
Overcome a sagging, sunken facial profile that comes with tooth loss.
Afford your replacement teeth because dental insurance often covers dentures.
Talk and articulate clearly.
Eat what you want, even if you need to make little adjustments.
Look like you have a complete smile.
What Are the Benefits of Implant Dentures?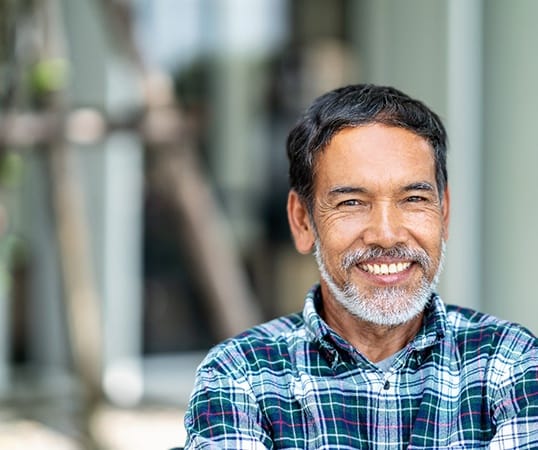 As far as traditional dentures have come in recent years, they still have their flaws. Fortunately, when you combine dentures with implants, all the downsides of having dentures disappear. For instance, while normal dentures have to be adjusted and replaced every couple of years, implant dentures can last for multiple decades. In fact, you may never have to replace them again! Implant dentures are also much more stable, which means that you can more easily enjoy a nutritious diet. In addition, because they are so secure, you don't have to worry about your implant dentures slipping out of place when you eat, talk, or laugh. In other words, implants take dentures to the next level!