Emergency Dentistry – Mesquite, TX
We'll Stop Your Dental Pain Fast
Ideally, you would only see Dr. Walia twice a year for a checkup and a preventive cleaning. Unfortunately, sometimes an emergency strikes, and you end up needing to make a dental appointment much sooner than you thought. During an emergency, our caring team will do everything in their power to help you manage your pain while they determine the best possible treatment option for your situation. Call us immediately for emergency dentistry in Mesquite, TX when you have a dental injury to take care of!
Why Choose Dental Impressions for Emergency Dentistry?
Dentist Skilled
in Restorative
Care
Caring Dental Team
with a Personal
Touch
Down-to-Earth Treatments for Every Emergency
Common Dental Emergencies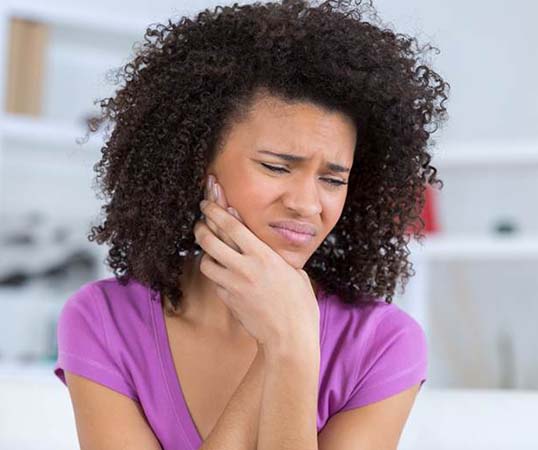 One of the problems with defining "dental emergencies" is that they can have wildly different causes. Some patients might have a toothache after years of not brushing or flossing properly while others lose teeth after getting hit in the mouth or another kind of oral trauma. No matter what kind of emergency you're suffering from, we're here to offer the care and guidance you need to make it through an incredibly stressful and often painful situation. Below are some tips for dealing with common emergencies.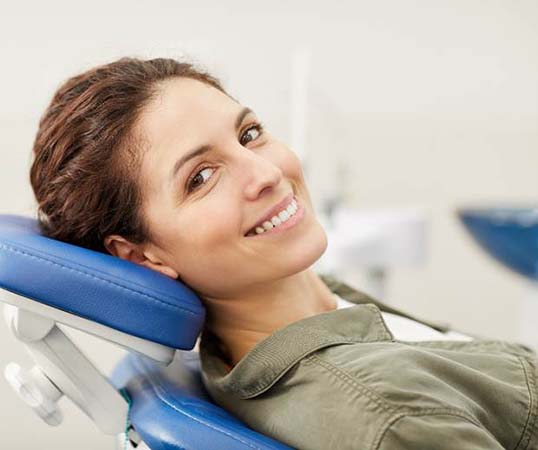 Toothache
Check to see if there's anything caught in your teeth that might be causing the pain; even if you can't see anything, you should floss thoroughly and rinse with salt water to remove any food particles or debris. If this doesn't help you find relief, take pain medication as needed and call our dental office for an emergency appointment.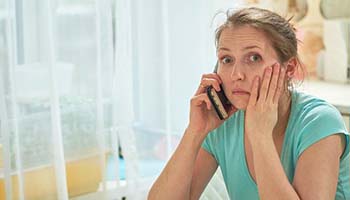 Chipped or Broken Tooth
The first thing you need to do is check for bleeding. You can hold a piece of gauze over the wound in order to stop the blood. Afterwards, you need to focus on keeping your tooth safe and comfortable while waiting for your appointment. Use an ice pack to control any swelling and avoid chewing or biting down on anything with the injured tooth.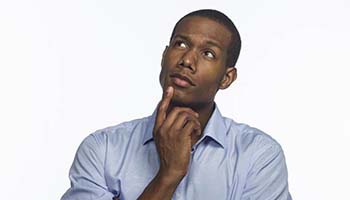 Knocked-Out Tooth
Locate the tooth immediately and pick it up by the crown (the end used for chewing); never touch the root, or you might damage it and complicate our attempts to replant it. Keep the tooth in its socket or a glass of milk. Try to get to our dental office in less than an hour.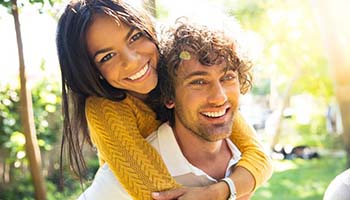 Lost Filling or Crown
Locate the filling or crown immediately and take it out of your mouth so that it isn't accidentally swallowed. An exposed tooth is likely to be weak and sensitive; avoid chewing with that side of your mouth at all costs, and place clove oil over the area to relieve any pain you might experience.
Preventing Dental Emergencies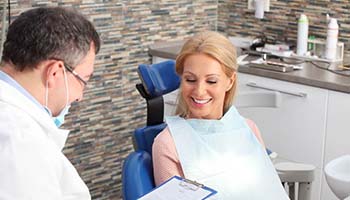 We're always happy to help you save your smile, but of course we'd prefer it if your oral health was never in danger in the first place. To protect yourself from dental emergencies, don't forget to:
Brush thoroughly at least twice a day for two minutes at a time. Pay attention to the gum line where plaque tends to build up.
Floss to clean the spaces a toothbrush can't reach.
Get a mouthguard for sports. You can also get one to stop your teeth from grinding together when you sleep.
Avoid crunching jawbreakers, ice, and other hard foods.
Do not use your teeth to open packages.
Understanding the Cost of Emergency Dentistry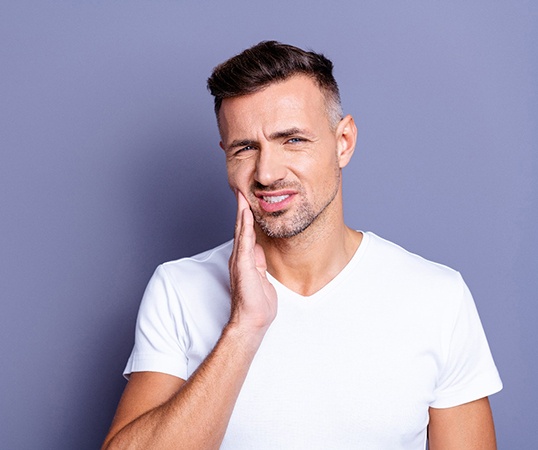 Every emergency is different, and the kind of treatment you receive depends entirely on the nature and severity of your problem. You might end up only needing a simple filling, but for more extreme cases, you could undergo root canal therapy or even have your tooth extracted altogether. We can determine the price for your care once we have a better grasp of the situation, and we can help you explore different ways of ensuring that the treatment is affordable (such as dental insurance or other financing options). Read on to learn more about the cost of emergency dentistry in Mesquite.
Every Dental Emergency is Different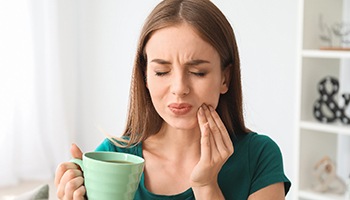 Emergency dentistry is relatively inexpensive. During your visit, our team will carefully examine your smile and assess your needs to determine the proper treatments to get you out of pain and back to normal. At Dental Impressions, we offer this service, including an emergency exam and X-rays, for just $35. Once we've reviewed your oral health and medical history, we will typically recommend one of these common solutions:
Root canal therapy
Dental crowns
Extractions
TMJ treatment
More!
We will always be sure to share our findings, walking you through the entire process so you can fully understand the cost estimate that is included in your treatment plan.
Taking Care of Your Smile Can Save You Money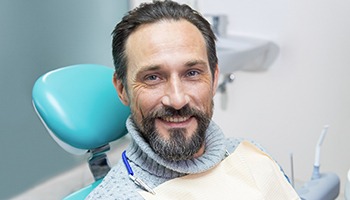 Some dental emergencies are accidents that are simply unavoidable, however most occur due to unchecked infection or damage. By investing in regular dental appointments combined with a good at-home oral healthcare routine, you will dramatically decrease your risk of dental emergencies. This will potentially save you thousands of dollars over the years in avoided issues.
As soon as you notice something wrong with your smile, contact our emergency dentist in Mesquite right away. Unlike many other medical conditions that can get better with time, dental problems will only grow worse. For example, a simple cavity that requires a filling could turn into a necessary extraction without treatment. You will then need to spend extra time and money on the replacement for your missing tooth, which is why it's best to call us right when you realize that you have a dental emergency.
Does Dental Insurance Cover Dental Emergencies?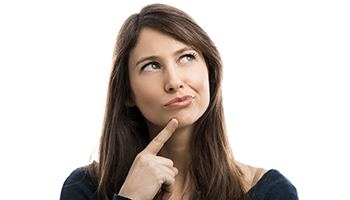 Most dental insurance plans will cover one yearly emergency exam as well as partial coverage for common services associated with urgent dental issues. The partial coverage will usually range anywhere from 50% to 80%. However, every provider is different, and there are annual maximums that effect your treatment cost. That's why it's important to check with your insurance first. We are always happy to communicate directly with your provider to ensure that you're maximizing your benefits.
Other Options for Making Dental Emergencies Affordable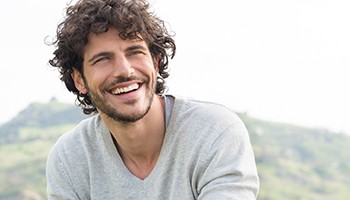 No insurance? No worries! We have our own in-house savings plan to help you enjoy cost-effective dentistry. This option gives you discounts on most dental services, including those associated with dental emergencies. Plus, we accept alternative financing through CareCredit. With this option, you can choose a monthly payment plan based on your specific needs. The best part is that this solution comes with little-to-no interest. We are happy to help if you have any questions or concerns. Please feel free to contact our office to speak with one of our friendly team members.
TMJ/TMD Therapy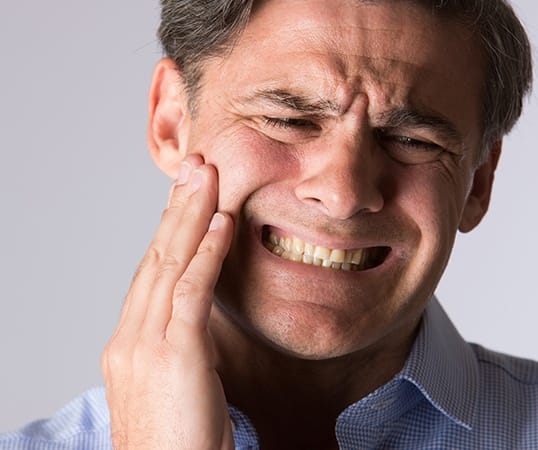 Constant oral pain doesn't always occur in your teeth; sometimes the discomfort is in the jaw itself. When the temporomandibular joints (TMJs) connecting your lower jaw to your head are injured or aren't allowed to rest properly, the result is a painful disorder that might end up limiting the movement of your mouth. It's important to have a TMJ disorder treated before it starts having a severe impact on your life, so if you think there's a problem with your jaw, call us to ask about having your condition diagnosed and treated.
Emergency FAQs
There are so many different kinds of dental emergencies that you can potentially experience; it's only natural to worry if you're prepared to deal with them should the need arise. Dr. Walia will answer your questions and make sure that your treatment has been fully personalized to address your specific symptoms so that you can find permanent relief. For the convenience of our patients, we have listed below some of the questions that we have frequently heard over the years.
What Should I Do About a Fractured Jaw?
A fractured jaw is a medical emergency that requires immediate attention. Similarly urgent oral health issues include deep facial cuts and anything that makes it difficult to swallow or breathe. If you're suffering from this kind of urgent condition, then you need to get in touch with the nearest emergency room. We can address your dental needs once any life-threatening conditions have been taken care of. After your initial emergency treatment is complete, you can still get in touch with our office to set up a same-day appointment so that we can start working on repairing your teeth, relieving your oral pain, and preventing any further damage to the smile.
Is Tooth Sensitivity an Emergency?
Sensitive teeth should be checked out right away. They can be caused by a variety of oral health issues such as receding gums and eroding enamel. In many cases, they are a side effect of a more severe dental issue. For example, if the sensitivity is accompanied by shrinking gums, then there's a good chance that you're suffering from an advanced form of gum disease. As such, you should take the pain as a sign to visit our office as soon as possible. In the meantime, you can look for toothpastes specially made to help reduce tooth sensitivity.
Is a Knocked-Out Baby Tooth an Emergency?
Baby teeth are supposed to come out eventually, of course, but if they come out too soon due to trauma or oral health issues, it might lead to developmental problems with your permanent teeth. They might erupt before they're ready, or they could come in crooked. As such, if your child's baby tooth is knocked loose, you should bring them to our office right away so that we can determine the extent of the damage and what, if anything, needs to be done. Take your child to the emergency room if the trauma that knocked their tooth out caused unstoppable bleeding or resulted in a jaw injury.
What Should Be Included in a Dental Emergency Kit?
Putting together a dental emergency kit can help you deal with dental pain and prevent additional damage more easily before you get to our office for treatment. Some items you'll want to include are:
Latex-free gloves so that you can safely touch the inside of your mouth.
Ibuprofen or another over-the-counter pain killer.
Gauze pads to stop the bleeding.
Saline rinse solution.
A container that can hold a tooth.
Orajel for relieving tooth pain.