September 10, 2020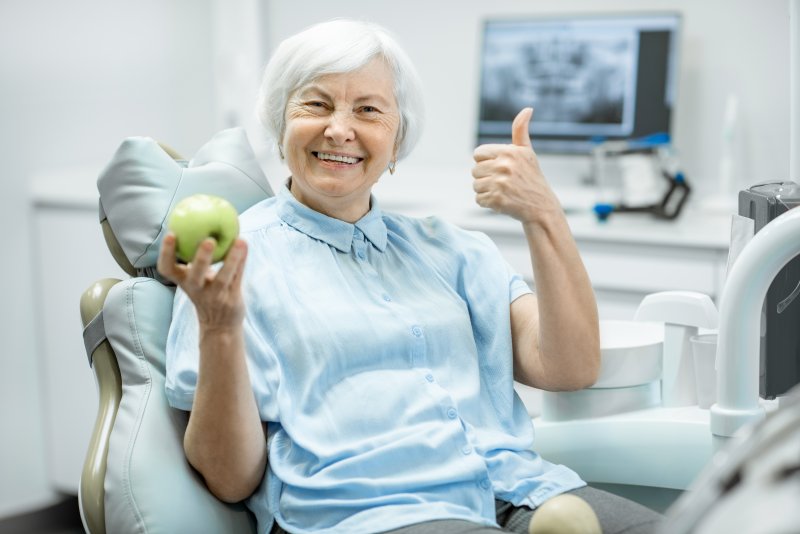 Did you know that dental implants grew in popularity by over 6% between 2019 and 2020 alone? This highly-sought-after tooth replacement option is incredibly durable, long-lasting, and the only alternative that can prevent your jawbone from deteriorating. Plus, many patients who were once turned away due to an inadequate amount of jawbone are now eligible thanks to mini dental implants in Mesquite! Read on to find out how they differ from traditional implants, their benefits, and four qualities of a good candidate.
Traditional vs. Mini Dental Implants: What's the Difference?
Traditional and mini dental implants are similar in that they are both effective, long-lasting tooth replacement options for patients with missing teeth. However, they are distinctly different in their size and design. Since mini dental implants are smaller (about 1.8 to 3.3 millimeters in diameter), they are a great alternative for patients who don't have an adequate amount of bone to successfully support traditional implants. Additionally, while standard implants have replacement teeth screwed onto them, mini ones have a ball on the exposed ends that secure dentures in place.
4 Benefits of Mini Dental Implants
If the density of your jawbone has been compromised due to trauma, tooth loss, or an existing health concern, then mini dental implants can provide you with a durable, natural-looking, long-lasting tooth replacement option. However, they can do more than just restore your smile and bite! Here are four additional benefits:
They provide support and stabilization for patients with dentures.
Dental implants are a less invasive alternative to traditional ones.
A quicker recovery period for patients.
They look and feel like your natural teeth.
4 Qualities of a Good Mini Dental Implant Candidate
To preserve its impressive 95% success rate, dentists take extensive measures to qualify each potential patient. In addition to having an adequate amount of bone, candidates must also:
Have healthy gums.
Not partake in poor dental habits, like smoking or drinking alcohol excessively.
Implement a solid oral hygiene regimen.
Be in good overall health.
If you have one or more missing teeth and were previously told you weren't a candidate for traditional dental implants, then it is time to talk to your dentist about mini alternatives. That way, you can get the durability you deserve in the short and long-term!
About the Author
After earning her undergraduate degree at Emory University, Dr. Sweeta Walia completed her doctorate at Nova Southeastern University School of Dental Medicine. In addition to having 15 years of experience under her belt, Dr. Walia has also completed the Hiossen International Implant Training program and is a master of implant prosthesis! If you are missing one or more teeth and are looking for a Mesquite dentist, don't hesitate to visit her website or give her a call at 972-288-3200.
Comments Off

on What Makes a Good Candidate For Mini Dental Implants?
No Comments
No comments yet.
RSS feed for comments on this post.
Sorry, the comment form is closed at this time.