October 3, 2020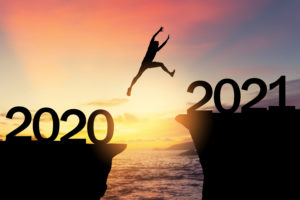 With Halloween just a few short weeks away, the festive fall and winter holiday season will soon begin. Before you know it, the clock will be running out on 2020 – and running out on your remaining dental insurance benefits as well! Did you know that your benefits do NOT roll over from one year to the next? If you have not reached your insurance plan's annual maximum, you could be letting hundreds of dollars or more go to waste! Fortunately, it is not too late to still take advantage of your insurance coverage this year. Here is some helpful advice from a trusted dentist in Mesquite on how to maximize your dental insurance benefits before they expire.
Schedule a 2nd Dental Checkup
Most dental insurance plans cover preventive services at 100%, including two checkups and professional cleanings per year. So, even if you do not have a toothache or other pressing issue, you should still schedule a dental checkup before the end of the year. Doing so likely won't cost you a penny!
Routine visits to a dentist in Mesquite are an important way to maintain a healthy smile. Only a dental professional can remove cavity-causing tartar from teeth. In addition, visiting a dentist twice a year ensures that any small issues that begin to develop will be caught early on before they can worsen and require more extensive – and expensive – treatment in the future.
Don't Waste Your Deductible
Your deductible is the amount of money that you have to pay out-of-pocket before your insurance begins paying for dental care treatment. If you have already met your 2020 deductible but still have insurance benefits remaining, autumn is the perfect time to get the filling, crown or other minor dental work you have been considering. Deductibles typically reset at the beginning of the year. So, if you wait until 2021 arrives, you will likely have to pay your new deductible first to get the same treatment that would cost you less now.
Expert Tip: Split Treatment Costs Over Two Years
Are you considering more extensive dental treatment, such as extractions and a new dental prosthetic? Getting started now may be an extremely savvy way to maximize your insurance benefits. If you have yet to reach your annual maximum this year, you can start treatment now and essentially split the cost over two years. After using up your remaining 2020 benefits, you can then take advantage of your renewed benefits next year after you have met your annual deductible.
Don't let the dental insurance benefits that you have paid for vanish at the end of the year! Partnering with a dentist in Mesquite in the coming weeks can benefit both your smile and your wallet.
About the Author
Dr. Sweet Walia has over 15 years of experience providing quality dental care to families and individuals. She currently leads the team at Dental Impressions in Mesquite, where she is an in-network provider for most major PPO insurance plans. For more advice on how to maximize your dental insurance benefits, visit the Dental Impressions website or call 972-288-3200.
Comments Off

on How to Avoid Losing Your 2020 Insurance Benefits
No Comments
No comments yet.
RSS feed for comments on this post.
Sorry, the comment form is closed at this time.