November 8, 2020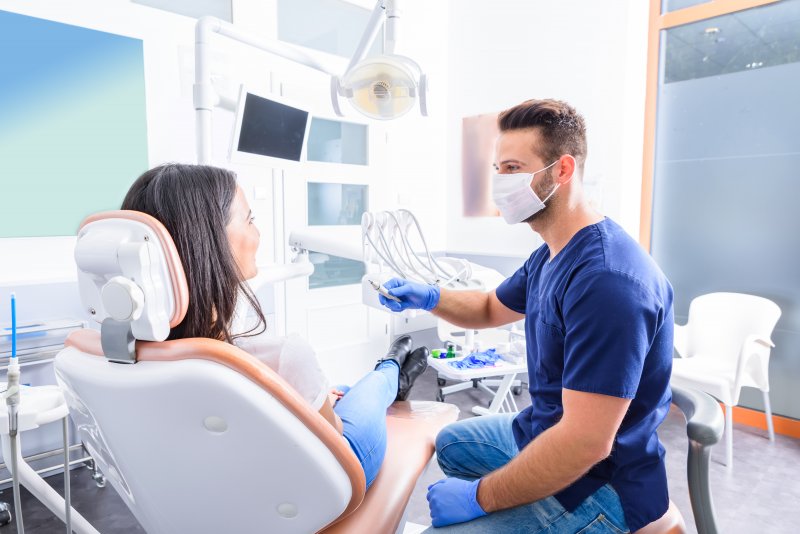 If order for you to keep your smile in good shape, you need to have regular cleanings and checkups. However, if it's been a while since you've been to the dental office or if you've just moved to a new location, it may be difficult to know exactly how you should prepare for your visit. Fortunately, a dentist in Mesquite is here to help you out. Continue reading to learn some tips that can help you prepare for your dental visit.
Choose a Trustworthy Dentist
When it comes to choosing a dentist, you shouldn't necessarily book an appointment with the first person you see on the list. Instead, you should do your research. Pick a dentist who has good communication skills and can help you manage your dental anxiety if needed. These are necessarily qualities that will help you to keep up a good relationship with your dental provider. Before you book your appointment, read some online reviews and research the dentist you are considering.
Provide Dental Records
If you're seeing someone new, it is incredibly helpful for them if you provide your dental records. This may mean that you have to contact your previous dental provider in order to get this information from them. If your new dentist doesn't know enough about your history, it will be more difficult for them to help you going forward.
Bring Your Dental Insurance Information
Before you go to your appointment, you will want to check to see if they accept your dental insurance plan. You certainly don't want to be surprised with a huge bill at the end of your visit. You will want to bring your dental insurance information with you at your appointment so that everything goes smoothly.
Write Down Your Medications
Your dentist needs to know all of the medications that you are currently taking and their dose. Before you head to the office, write the names of each one, their dosage, and how often you take them. Some medications can increase your risk for certain oral health issues, like dry mouth and periodontal disease.
Confirm Your Appointment
You don't want to show up too early or late for your appointment. The dental office will likely call to confirm your appointment. If they don't, it is a good idea to give them a call. This way, you can be certain about your appointment time and be given any necessary instructions.
Reschedule If You Become Sick
Even though it can be frustrating to reschedule appointments, your dental team would prefer that you do so if you become sick. This way, you won't be putting your dental team at risk of becoming ill, and your body will be able to return to health before you get dental treatment.
By sticking to the tips above, you can get back on track with your dental visits and work towards maintaining a strong, healthy smile!
About the Author
Dr. Sweeta Walia is an experienced dentist who has been working in the dental world for over 15 years. She earned her dental degree from Nova Southeastern School of Dental Medicine and has completed the Hiossen International Implant Training Program. For more information on routine dental visits or to schedule an appointment, visit her website or call (972) 288-3200.
Comments Off

on 6 Tips for Your Dental Checkup
No Comments
No comments yet.
RSS feed for comments on this post.
Sorry, the comment form is closed at this time.