February 5, 2021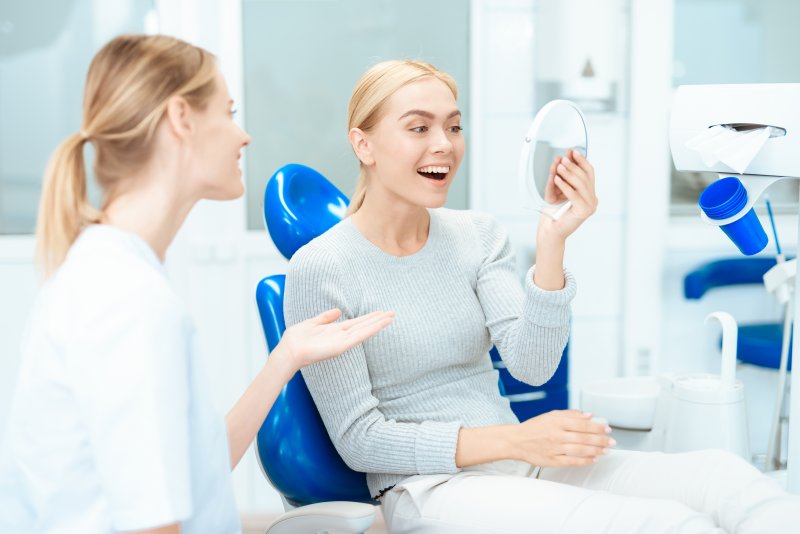 When it comes to improving your smile's aesthetics, you want someone qualified and capable of providing high-quality services and beautiful results. Choosing the right dentist in Mesquite often requires spending ample time researching as well as reading reviews and looking at before and after photos of satisfied patients. Whether you are just now beginning your search or have already spent hours looking for the right individual, here are 5 tips to consider as you navigate the process of identifying the right cosmetic dentist for you.
Consider The Location
Is the dental office close to your home or work? Finding a cosmetic dentist in Mesquite who is close by can be very important, especially since many of the treatments require multiple visits. If it's close to work, you may be able to stop in on your lunch break for quick teeth whitening treatment. Ultimately, how far you want to drive is up to you, just make sure you're comfortable with the timeframe.
Ask About Available Payment Options
Most dental insurance companies do not cover cosmetic treatments, so you'll want to inquire about additional payment methods before beginning treatment. Depending on the cosmetic dentist, they may offer flexible financing through a third-party company like CareCredit or LendingClub. They might also offer an in-house savings plan that provides discounts on various services for one low annual fee.
Inquire About Before and After Photos
Dental professionals who offer cosmetic services should be prepared to provide interested clients with samples of their work. Finding the right individual who can freely show you before and after images of patients who received cosmetic treatment will help you to feel more confident and comfortable in your decision. By examining the level of work of each dentist, you can make the right decision as to whether they can deliver the results you need.
Determine the Types of Technology Used
While traditional dental technologies are still useful and capable of "getting the job done," there are now more effective ways to achieve the same great results. Not only do the modern equipment and technologies of today allow for greater accuracy and precision, but they can also improve your experience by decreasing recovery times. Find out what advanced equipment, instruments, and technologies are used, as this will help to identify those professionals who believe in providing patients with the latest and greatest solutions.
Ask About Timeframes
Do you want to transform your smile before your upcoming job interview? Are you looking to make significant changes to your appearance within the next few weeks? The timeframe for treatment is important, so when asking about your potential plan, find out if there might be any scenarios that could delay your finalized results (i.e., dentist leaves on vacation, etc.).
You'll also want to examine a dentist's professional memberships, training and expertise, scheduling availability, comfort amenities, and if they provide ways to view your results before you even start treatment. By taking the time to do your research, you can guarantee that you'll find the right cosmetic dentist to care for your smile.
About the Author
Dr. Sweeta Walia is a trusted cosmetic dentist in Mesquite who has more than 15 years of experience. Completing her dental degree at Nova Southeastern University School of Dental Medicine, she went on to finish a General Practice Residency at Staten Island University Hospital. With additional training and certification in orthodontics and Lumineers, she leads a team of experts at Dental Impressions who are committed to providing exceptional services to individuals looking to transform their appearances. Whether it is through teeth whitening, veneers, dental bonding, or gum recontouring, Dr. Walia can help you achieve your smile goals. If you're ready to take the next step to improve your aesthetics, contact us at (972) 288-3200.
Comments Off

on 5 Tips to Choosing the Right Cosmetic Dentist
No Comments
No comments yet.
RSS feed for comments on this post.
Sorry, the comment form is closed at this time.