December 28, 2021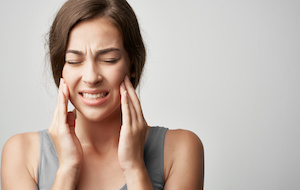 Dental emergencies happen to the best of us – like broken teeth, toothaches, and other things you just can't plan for. If you find yourself needing to visit an emergency dentist, you'll probably have questions about whether or not your dental insurance will cover your unexpected trip. Fortunately, your coverage should include that emergency care – keep reading to learn more about what your benefits include, and, for good measure, how to prevent dental emergencies in the first place!
How Dental Insurance Works for Emergencies
Most dental insurance coverage does cover emergency care that is provided by your dentist or an emergency dental clinic. Your copay, premium, and out-of-pocket maximum should stay the same in the event that you require urgent dental care. However, you will need to review the specifics of your plan to be sure that yours provides this type of coverage. Keep in mind that if your injury is severe enough to demand a trip to the emergency room, that bill will be covered by your medical insurance – not your dental.
What To Do In the Event of an Emergency
If you have a toothache, an injured tooth, or experience bleeding in your mouth that won't stop, don't wait to seek emergency dental care. Many dentists have after-hours numbers – find out what the procedure is for your dentist and make a plan for what you would do if you ever had a dental emergency. That way, in the event of something unexpected, you will be prepared for what to do next.
How to Prevent Dental Emergencies
The best thing to do is to take steps to keep injuries and other unexpected mishaps from occurring in the first place. Prevent dental emergencies by taking these steps:
Brush and floss your teeth regularly
Wear a mouthguard when you play contact sports
Seek treatment for nighttime teeth grinding and jaw clenching
Visit your dentist twice annually, or as often as recommended
To sum up, if you have dental insurance, you can likely relax a bit the next time a toothache or dental injury happens to you. Even if you don't, dentists want to make your care affordable – because the last thing you need is extra stress when you've got a dental emergency.
Meet the Practice
Dr. Sweeta Walia earned her doctorate at the Nova Southeastern University School of Dental Medicine and has been practicing dentistry for more than 15 years. At Dental Impressions of Mesquite, she and the team of dental professionals that she has put together provide excellent, comprehensive dental care for patients of all ages. When you or a loved one experience a dental emergency, don't hesitate to call the dentist in Mesquite at (972) 288-3200.
Comments Off

on Does Dental Insurance Cover Trips to the Emergency Dentist?
No Comments
No comments yet.
RSS feed for comments on this post.
Sorry, the comment form is closed at this time.