March 8, 2022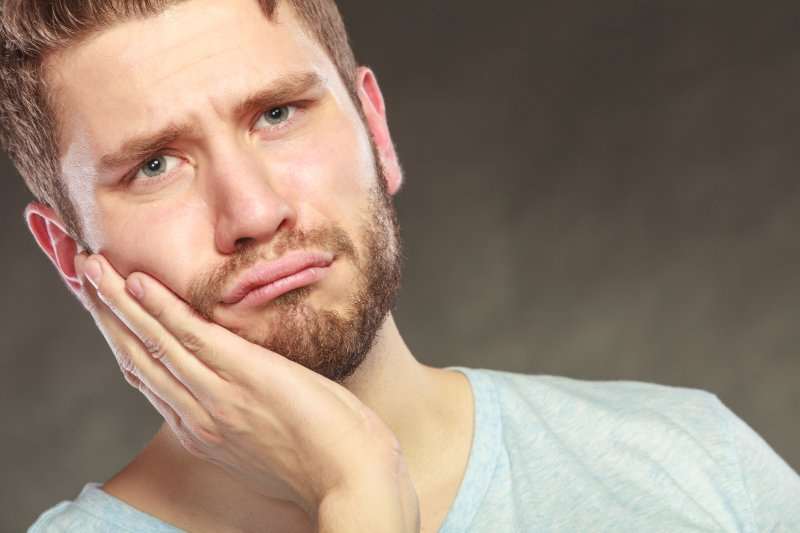 A dental emergency can occur when you least expect it. This can be overwhelming when you aren't sure what you should expect when visiting your dentist. Since there are many ways urgent situations can occur, there are also several methods of treating your condition. Knowing which treatments are typically done can help ease your concerns before your appointment. Read on to learn the four most common dental emergency procedures!  
Tooth Reattachment
Many people experience a knocked-out tooth, and it's important to act quickly whenever it does happen. You'll want to see your dentist immediately so they can attempt to reattach it back in its socket. To give this procedure a higher chance of success, you should make sure to handle your tooth as gently and safely as possible before arriving at the dental office. Rinse the tooth gently with water, avoid touching the roots, and if it's intact, you can try placing it back in your mouth before heading to your dentist.
Dental Fillings
Sometimes a patient might lose a filling, and even though it might not always cause discomfort, your dentist should still be informed of the situation. By seeking dental care right away, you can avoid the risk of leaving your exposed tooth vulnerable to bacteria and further damage. You'll be able to enjoy your restored smile in no time!
Tooth Extraction
Usually done as a last resort, a tooth extraction may be necessary if it's too far damaged or decayed to fix. While this is done to prevent further injury or loss, you should always consider all of your options, since a missing tooth can cause problematic and costly dental issues later on, like dental implants.
Root Canal Therapy
One of the main signs of a dental emergency is a toothache. If this is due to a cavity or fracture, then your dentist might be able to treat it with root canal therapy. This involves making a small hole in the decayed tooth and removing the entire infection from the pulp and the roots, eliminating the discomfort, and allowing you to keep your pearly white. If an abscess is present, then a root canal will definitely prevent it from spreading to other parts of your body.
Depending on your dental emergency, your dentist will have several procedures available to address it. In addition, they will ensure you are as comfortable as possible while they work to get you back on track with a great smile!
About the Author
Dr. Sweeta Walia received her dental doctorate from the Nova Southeastern University School of Dental Medicine. With her passion for high-quality dental care, she offers a variety of services, including emergency treatments for repairing or saving your teeth. If you want to know more about the dental emergency procedures, visit her website or call 972-288-3200.
Comments Off

on The 4 Most Common Dental Emergency Procedures
No Comments
No comments yet.
RSS feed for comments on this post.
Sorry, the comment form is closed at this time.