August 19, 2022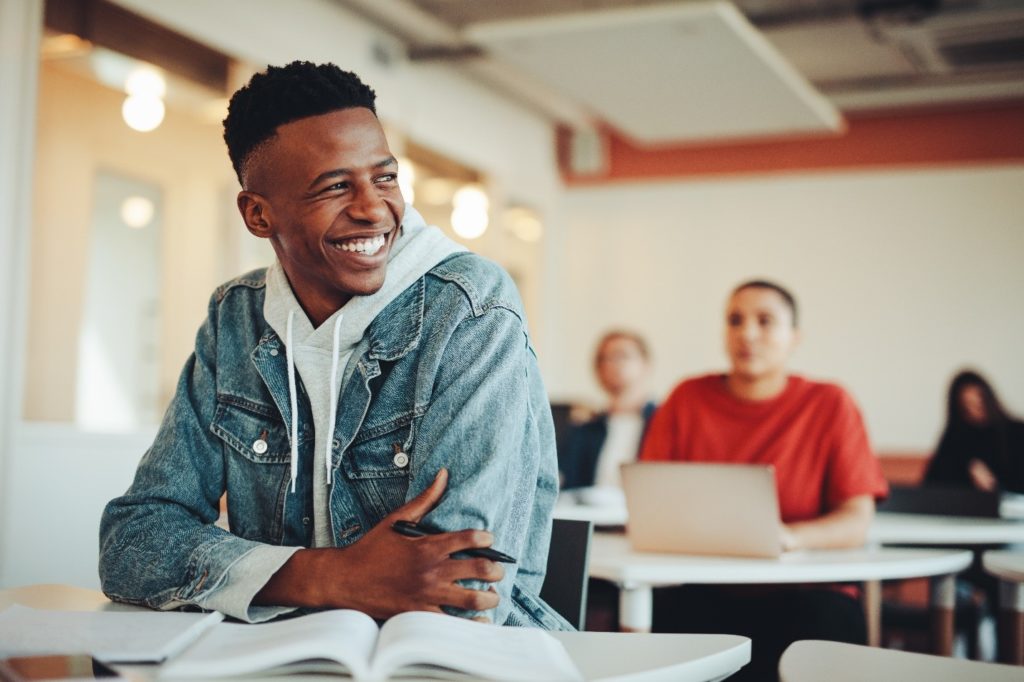 Naturally, you want to ace your next dental exam with flying colors. If you've let your oral hygiene routine fall to the back burner this summer, then you may be thinking that's not a possibility. Don't worry – there's no time like the present to adopt healthier habits. In fact, here are five back-to-school-specific ones to help!
Eat Nutrient-Dense Meals
With a busy class schedule, it can be tempting to opt for fast food for breakfast, lunch, and dinner. While certainly convenient, hamburgers, tacos, and French fries aren't packed with the nutrients your teeth need to stay strong. So, it's best to opt for more filling, vitamin-rich foods. If you're on-the-go, try getting a fresh salad at your local grocery store instead!
Always Brush Your Teeth Before Bed
After a long day of classes or a late-night study group, you may be tempted to hit the hay the moment you get home. However, it's crucial that you brush your teeth for a full two minutes before jumping under the covers. Otherwise, the food particles and other debris will be left on your teeth and gums for the 6+ hours you sleep. Talk about a recipe for cavities!
Make Sure Your Study Snacks Are Low in Added Sugar
Need some fuel on-the-go? Don't reach for chips, energy drinks, or candy. Foods and beverages that are high in added sugar significantly increase your chances of tooth decay. Plus, crunchy options, like pretzels and popcorn, can chip or crack your teeth if you aren't careful. That's why dentists recommend tooth-friendly alternatives, like yogurt, low-sugar trail mix, fresh fruit, and cooked vegetables.
Keep Sugar-Free Gum on Hand
With a hectic schedule, you may not have time to brush and floss your teeth between classes or before work. That's okay – that's where sugar-free gum comes in. Chewing on a piece can help stimulate the production of saliva, rinsing away food particles in the process.
Drink Plenty of Water Throughout the Day
Staying hydrated isn't just good for your overall health, it's good for your teeth too! Sipping on water throughout the day will help prevent dry mouth and keep debris from clinging to your teeth and gums. So, make sure to keep a bottle of water with you throughout the day.
With these best practices in your daily routine, you'll be on track to acing your next dental exam with flying colors!
About the Author
Dr. Sweeta Walia has been practicing dentistry for more than 15 years now, and she's just as passionate as ever about helping people smile! She earned her undergraduate degree at Emory University before obtaining her dental doctorate at the Nova Southeastern University School of Dental Medicine. Throughout her career, she's completed advanced training on everything from orthodontics and Lumineers to dental implants. If you have a question about how to keep your smile healthy or you'd like to schedule an appointment, don't hesitate to visit our website or call (972) 288-3200.
Comments Off

on Ace Your Next Dental Exam with These 5 Back-to-School Tips
No Comments
No comments yet.
RSS feed for comments on this post.
Sorry, the comment form is closed at this time.