October 3, 2022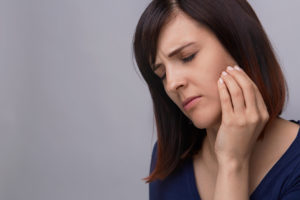 October is usually a spooky season filled with vampires, witches, and ghouls. However, a recent study found that the most terrifying thing for many people actually relates to oral health. According to the American Association of Endodontists, nearly 60% of people are more afraid of getting a root canal than speaking in public (57%), spiders (55%), or being trapped in an elevator (54%). Does this sound like you? Keep reading to learn how you can utilize your preventive insurance coverage to avoid needing a root canal.
How Insurance Works
If you have dental insurance, you probably already know you have to pay a monthly premium. But do you actually understand what your insurance plan covers? While every plan is slightly different, most insurance providers follow the "100-80-50" coverage structure. Depending on your specific policy, your dental insurance coverage may include:
Preventive Dentistry: 100% covered, including cleanings, checks, and X-rays.
Basic Dental Services: 80% covered, such as fillings, root canals, extractions, and gum disease therapy.
Advanced Dental Services: 50% covered, like crowns, bridges, and dentures.
Schedule a 2nd Routine Checkup
One of the best ways to prevent root canals is to visit your dentist every six months for a dental exam and professional cleaning. Root canals are typically necessary when decay becomes deep enough to reach the inside of a tooth where the nerve and blood supply reside. Regular dental checkups allow your dentist to spot signs of trouble early on and treat minor decay before it becomes a major problem. If it's been six months or more since you last saw your dentist in Mesquite, don't wait to schedule another visit before the end of the year. Most dental insurance plans cover two preventive checkups per year at 100%.
More Preventive Tips
You can also take action outside of the dentist's office to reduce your chances of needing a root canal. Here are some preventive tips to follow to maintain a healthy smile:
Brush twice daily for a full two minutes each time using a soft-bristled toothbrush.
Floss once daily and rinse regularly with antibacterial mouthwash.
Wear a mouth guard when playing sports or at night if you grind your teeth.
Never chew on ice, which can easily fracture, crack, or break a tooth or filling.
If you have weak teeth or restorations, avoid eating crunchy fruits and vegetables, such as carrots and apples.
Avoid sugary and acidic drinks, as they can break down enamel and provide harmful bacteria with sugar to feast on.  
Finally, if you do experience tooth pain, be sure to contact a dentist right away. Any pain is a sign that something is wrong and ignoring it will only allow the situation to worsen.
About the Author
Dr. Sweeta Walia has over 15 years of experience helping patients achieve and maintain healthy smiles. She is in-network with most major PPO plans, including Aetna, Blue Cross Blue Shield, Delta Dental, MetLife, and many more. To learn more about how to utilize your dental insurance coverage to avoid needing a root canal, visit the Dental Impressions of Mesquite website or call 972-288-3200.
Comments Off

on Want to Avoid a Root Canal? Utilize Your Preventive Coverage
No Comments
No comments yet.
RSS feed for comments on this post.
Sorry, the comment form is closed at this time.